I hurried co-travelers, in this case, my family members! it was already 10.30 AM. Our plan was to start at 10.00 AM at the most. All these hurry was because we were making this short road trip together after a while. I have been quite busy the last few weeks, kind of exhausted and needed to recharge the soul. Nothing is more refreshing than a trip somewhere and .whats better than a road trip! We choose Agumbe unanimously, the Cherapunji of South India. Though visiting Agumbe was not new for me but for other members it was their first time and thus excitement levels were pretty high. After reminding them about the time a few times more we were all set to go, finally!  We packed the usual items like camera, caps etc, some snacks and a big thermos full of tea for the journey. Normally whenever we go for a family trip we carry some tea and light snack items with us for the road, be it a day trip or the longer ones. It is not that these are not available on the way but stopping the car at a point of our choice anywhere on road, in the open or under the shade of some tree or a slight detour to some offbeat place always feels better than sitting in some hotel or eatery feels much better. Although it was going to be a very short trip, some habits never die.  As I started the ignition of my car past memories of visiting Agumbe started playing in my mind one by one.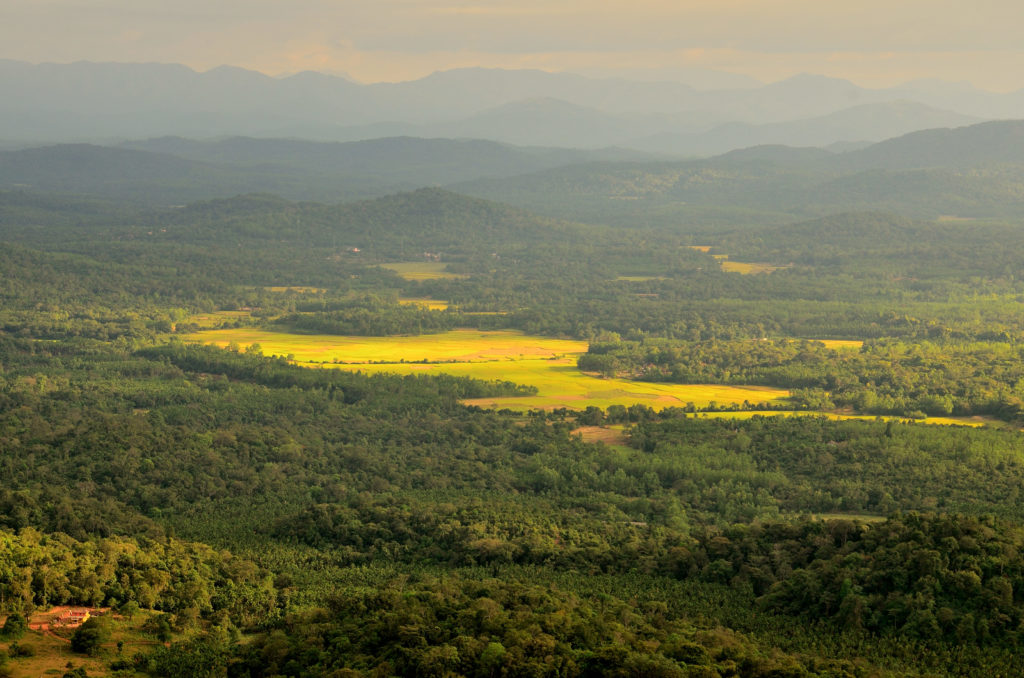 I still remember the day or I should say evening when I reached Agumbe for the first time. It was and still is a medium-sized village and based around the bus stop. It was June and had been raining heavily. It was still drizzling when I got down from the bus.  There was only a small hotel near the bus stop. Maybe it was the last bus as I could see very few people getting down at the stop. I checked into it and no wonder I was the only guest, for the day at least. Hotel was atop a grocery shop and was very basic. The purpose for my visiting Agumbe was to take part in a photography workshop. The prospect of photographing the pristine rainforests and its wild dwellers was the main reason for me to sign up for this workshop. And a chance watching a King Cobra or a Lion Tailed Macaque in the wild for which Agumbe is famous for would have been just icing on the cake. Though I was not lucky enough to get pictures of either despite experiencing numerous leech bites in the forests I have no regrets as I could take many gigabytes full of pictures of other equally fascinating creatures.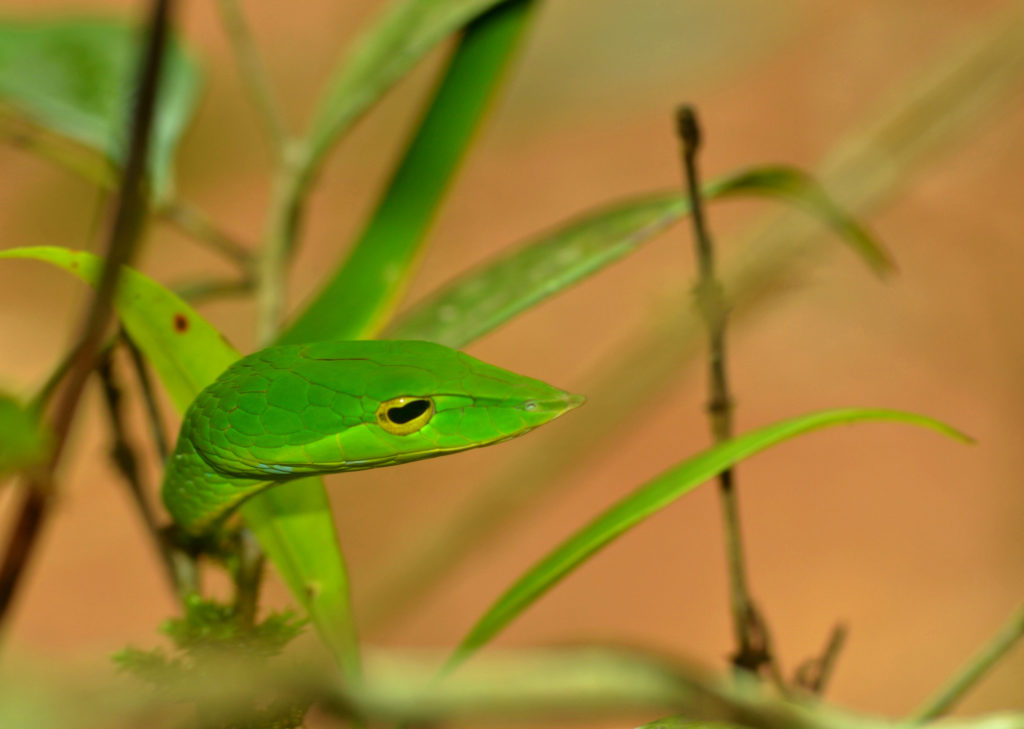 Can we stop at Sri Krishna Temple for a quick darshan? My father's voice brought me back from my thoughts. I looked at the dashboard clock, it was nearly 11.00 AM.  No problem but we need to make it fast, I declared and took right from NH- 169 towards the temple. It was totally unplanned and luckily there were not many people inside the temple at the time and we finished darshan quickly and had Prasadam at temple's large dining hall. The lunch was simple yet very tasty. Happy with divine blessings and tasty Prasadam, by 12.30 PM we were once again on our way to Agumbe. Very quickly we crossed Manipal Township and were finally on the forested road. The road was just two lane but the condition was ok. Soon we were traveling through Someshwara National Park and reached the base of famous Agumbe Ghats. It took around 45 minutes of driving leisurely to reach near the base from Udupi.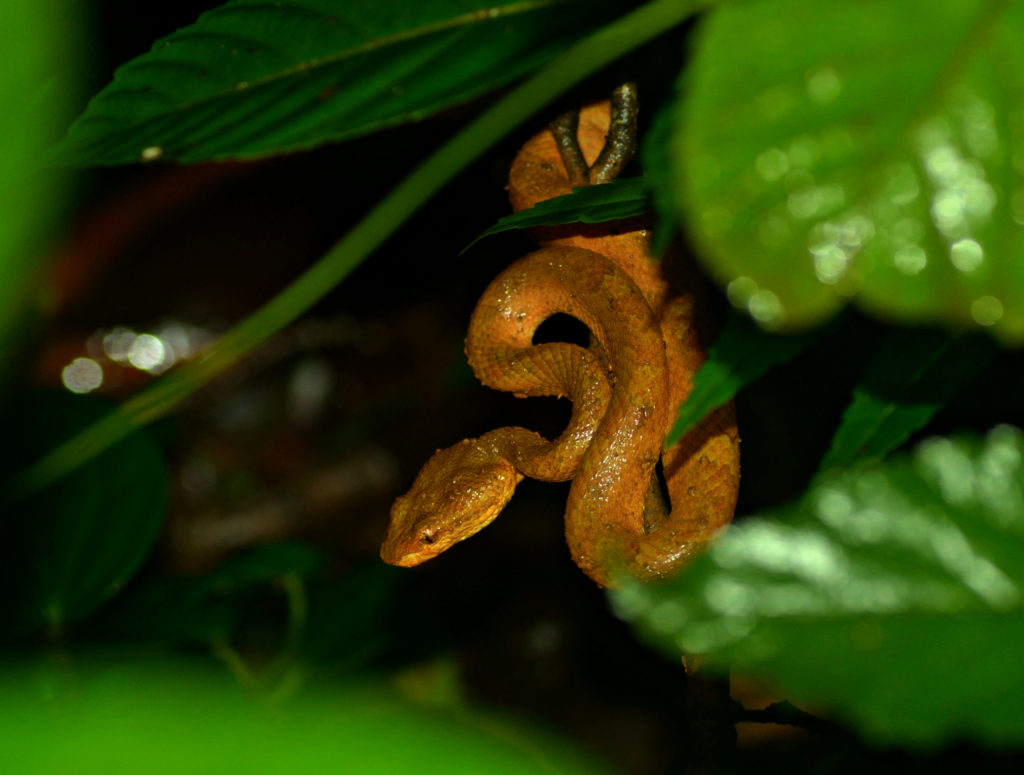 I stopped at the base for some taking some photographs. Visibility was great and I could see the top of the ghat from the point I was standing.  My senses again travelled back to the times when I visited Agumbe during monsoon for the workshop. I could not see even an iota of ghat section from the same point. It was all covered by clouds. The scenery was breathtaking as if we were entering into some dreamland.  It was apparent why Agumbe is also referred as Cherapunji of South. With an average rainfall of more than 6500 mm in a fair rainfall year Agumbe deserves this title.  Cloud was so thick that it was like moving into unknown. I remembered seeing many passengers praying before the bus takes on the ghat roads.  Journey was slow as the road was narrower then.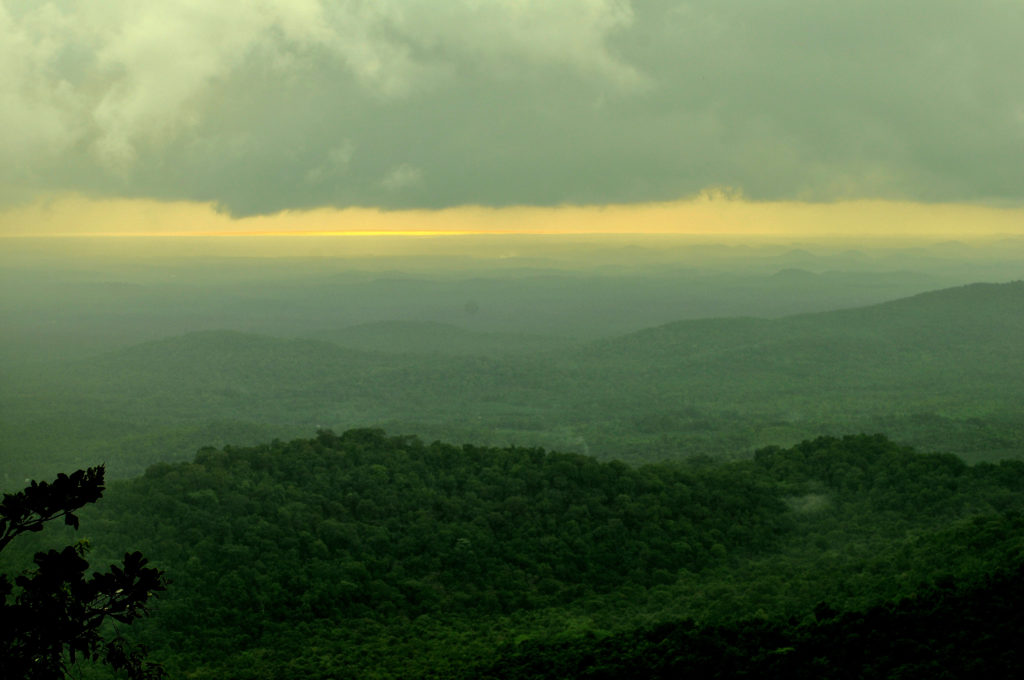 I switched off AC of the car and opened the windows. I needed all power at my disposal to climb this mountain through 11 km of grueling ghat roads with roughly 16 hairpin curves, to reach Agumbe at 2100 ft. The road conditions are better now but the steep climb ensured that I rarely shift to third gear! Concentration was the key.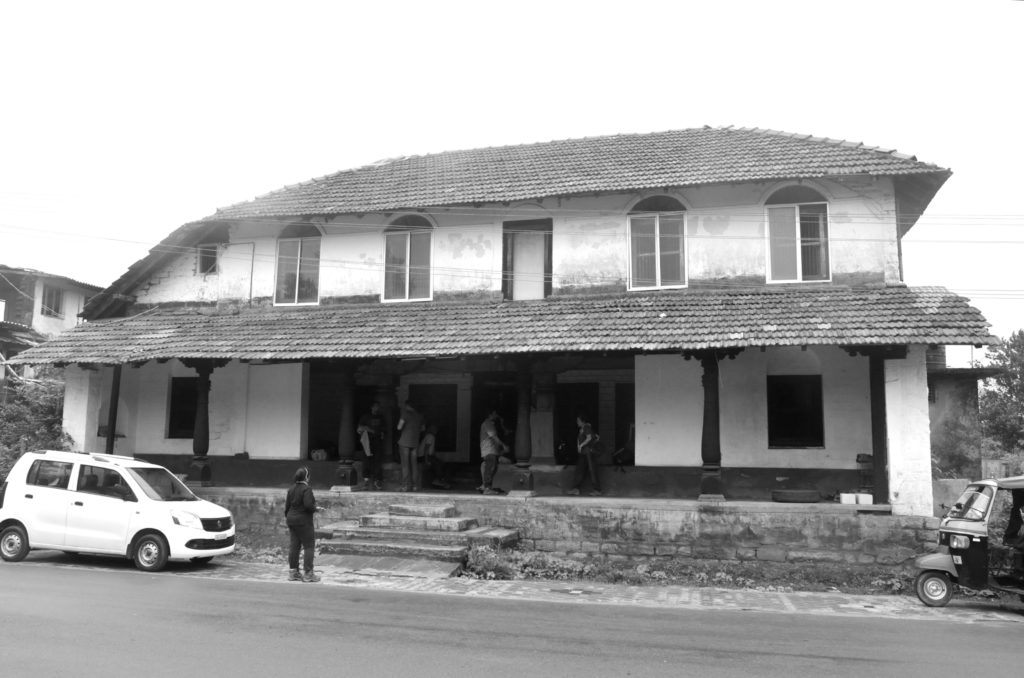 We reached the famed sunset point almost at the end of the climb. We were at the top, finally. I was relieved, at last! My car can take it easy now! Views from this point are very good and on a clearer evening, one can see a prominent golden line made by the setting sun over the Arabian sea which is some 50 Km from this view point.  But since the sunset is still few hours away we decided to visit Doddamane, small traditional house made famous by Swami of Malgudi Day's fame. Remember Malgudi and Swami of Malgudi Days, story of a fictional town and its residents, written by legendry writer R.K.Narayanan. Many of us would have grown up watching Malgudi Days, the TV serial.
It is easy to miss Doddamane as it's a small traditional house. But don't just go by the look, this more than 150 years old structure is still maintained very well by the family of Kasturi Akka. This place also doubles as a homestay for travelers. The best part is they don't charge anything for stay or food, it is totally your wish if you want to pay some money to them. The money is used for upkeep of this heritage house. I had enjoyed their hospitality during one of my earlier visits. It is rare to witness such affection in today's age.  Every year they serve thousands of travelers with smile. Although, we did not plan to stay during the present trip but the lure of having some Kashaya sitting on the verandah of Doddamane was not something we were ready to miss!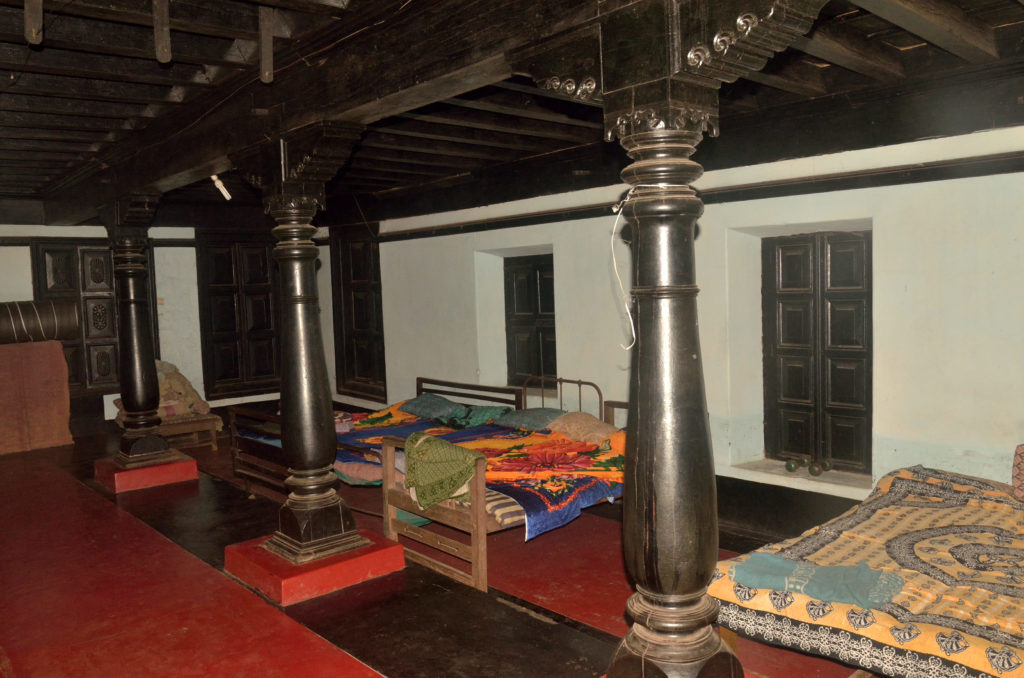 After spending good 45 minutes time just sitting on the verandah of Doddamane we took off for Jogigundi waterfall just 5 km away. Though December is not the time to visit the waterfall as the water of this rain-fed waterfall decreases drastically but that could not stop us from making a quick visit to it. Because of the negligible traffic we reached the parking place very quickly. From parking place, the way is a narrow trail of steps going down to the waterfall.  Situated inside the forest the waterfall got its name from a Jogi who used to meditate at the nearby cave. The water here feels like coming out of the cave. More than anything it is the calmness of this place that makes it worth visiting. The only other sound one can hear is of birds and the sound being made by fast flowing water. We spend some half an hour there and then came back.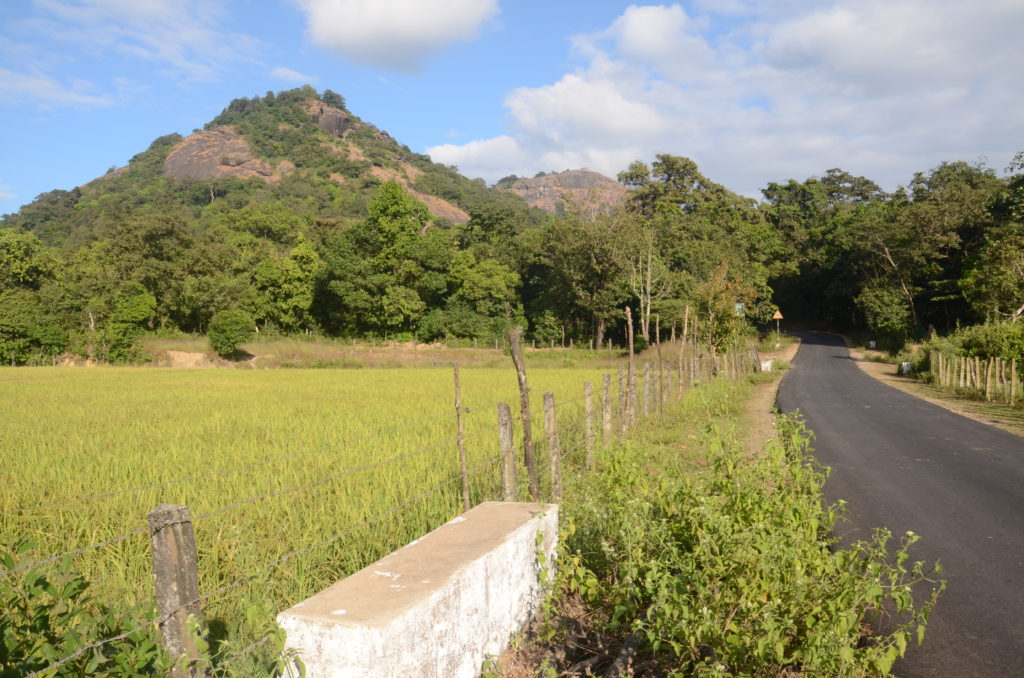 By the time we reached parking it was already 3 pm  and now we had to hurry. Our plan was to return to sunset point after visiting Kundadri hills which is 14 km from Agumbe. This hill is a Jain pilgrimage center. There is a 17th-century temple dedicated to Lord Parshwanatha, the 23rd Tirthankara of Jainism. My last two visits to this hill were during monsoon and I could barely see anything because of dense cloud and rain. The whole route through which we were traveling now was covered by the thick blanket of cloud during my earlier trips. That was a different type of beauty though but we could not see anything other than silhouettes of trees and temple. This time I was sure to see it clearly and know how this place exactly looks like. The road here was very bad and steep climb was not making it easier either. After driving this narrow and broken road we finally reached to the base and from there a further climb of 50 odd steps was to reach the top, to the temple.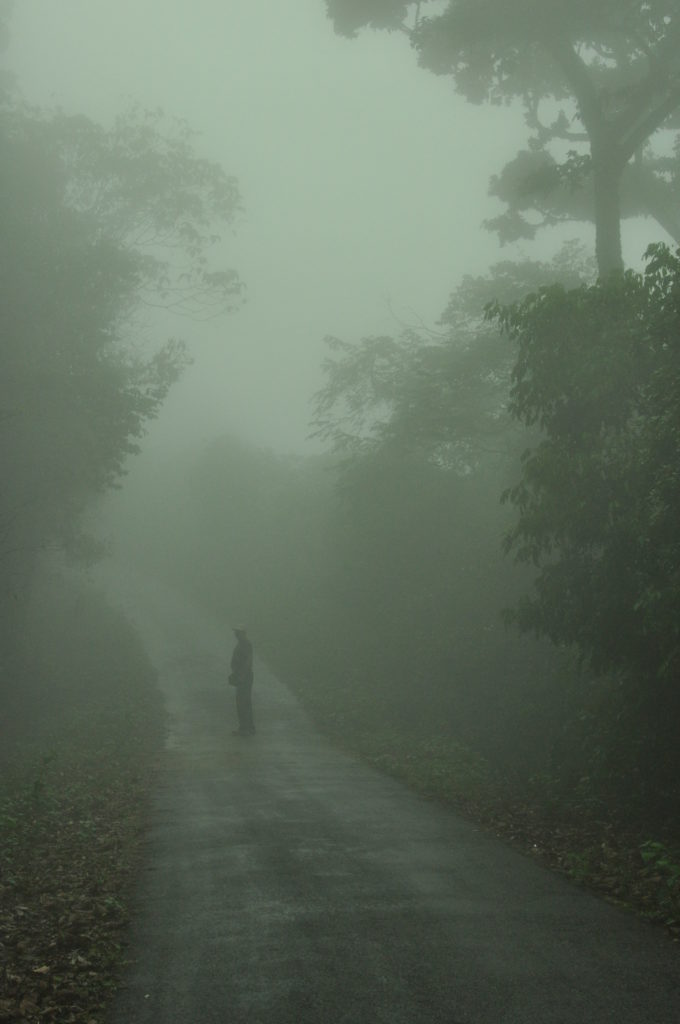 Once at the top we were awestruck with the views of the surrounding valleys. This was way better than I had expected! The evening cool breeze coupled with hide and seek of the Sun and clouds over our head was like icing on the cake. I had missed all these during my previous visits. We had spent some quality time clicking pictures, taking selfies and just sitting quietly on the rocks. Sipping the tea we carried from home at the top was just the best thing we did that day.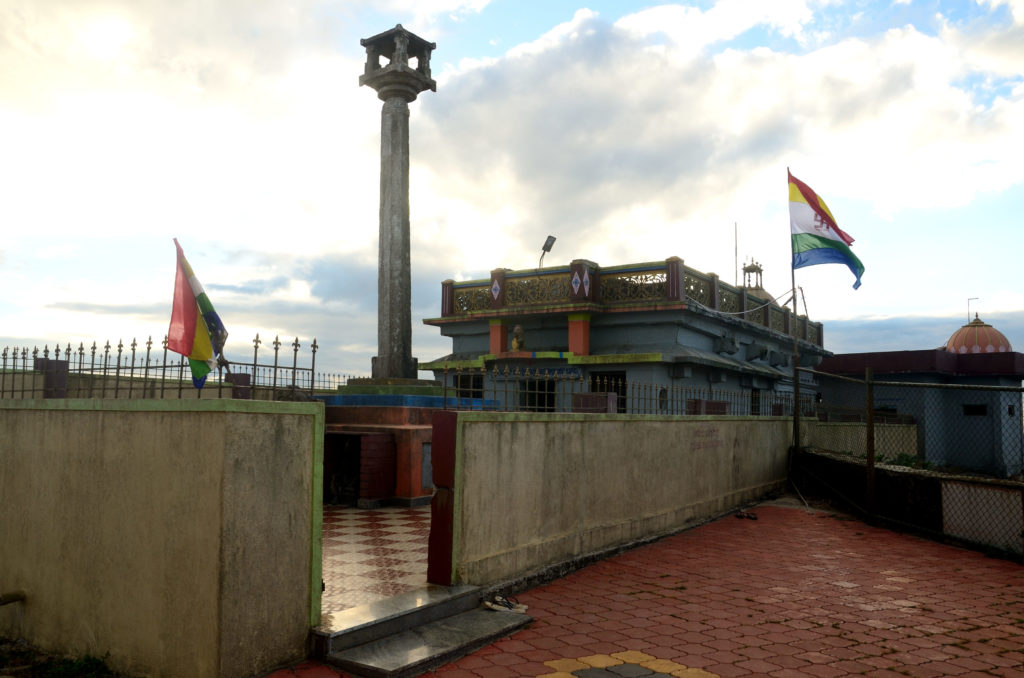 We did stop at the Sunset point while returning and it was good but the star attraction of the day remained Kundadri Hills. I wish I could go there a little earlier.
How to reach: The distance of Agumbe from Bangaluru and Mangaluru is 360 km and 100 km respectively. Regular bus services are available from Mangaluru. However, a night bus service by KSRTC is the most economical way to reach Agumbe from Bangaluru.