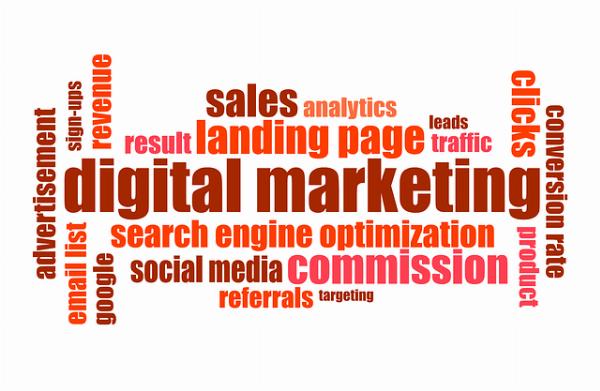 5 exceptional digital marketing strategies for small businesses
The internet has forever changed the way people do business. There is no need to use printed billboards, paper ads, and other outdated marketing strategies. Digital marketing is the new path to success, and it is especially useful for startups. With that in mind, let's look at the most efficient digital marketing strategies for small businesses and why you should use them.
Using influencer marketing
Influencers are very popular today. They have a massive base of followers, and they can quickly get exposure for your website. Influencers review products and services, and they share their findings and experiences. It is an astonishing fact, but more than 90% of small businesses benefit from influencer marketing.
One of the reasons this is our first pick is that it is affordable. All you need to do is reach out to an influencer and ask if they can review your business. You don't have to invest a lot of money in this strategy.
However, keep in mind that they will provide a review that will have both good and bad things about your business. Be ready for this. Nevertheless, if you provide quality service, there are high chances that your website will get a lot of traffic in the next few weeks.
Company website
Running a business without a website is almost impossible today. A website is the online ID of your company, and all small businesses need it. However, just having a website is not enough. Anyone can open a website in under 10 minutes today.
Your website needs to be filled with helpful information that the clients need. A website opens many doors to various types of online advertising:
You can use it to run a blog
Open an online store
Connect it with social media
Share free, downloadable content
CRM software
Customer relationship management software is not really advertising software. However, it plays a crucial role in this process. Before any marketing campaign is made, one step cannot be skipped over. You need to get to know your clients. Understand who your targeted audience is.
CRM is beneficial for small businesses because it collects customer data and provides reporting services. You can keep track of your clients' needs, shopping history, contact information, and much more. This is a solution with many benefits, and it is a necessary piece of software for any business that intends to grow over time.
Search engine optimization
SEO is what makes your business visible online. SEO mistakes can quickly affect your business by reducing traffic and visibility. However, when done the right way, it will be that one strategy that will change your business for the better.
Local SEO, as well as on-page and off-page optimization, are the three most important elements of search engine optimization for your business.
Everything you do reflects on your SEO, and that's why it is so important not to make any costly mistakes. Do your research, use the right keywords, and work on link building as much as possible.
PPC advertising
While SEO is a fantastic strategy that does not cost a lot of money but requires time, PPC advertising is the opposite.
Pay-Per-Click advertising will provide you with a steady influx of new visitors to your website. You are buying traffic by creating paid ads.
With PPC advertising, you are not spending any money unless there are results. For example, you have to pay only when an ad is displayed to a potential client or only if they click on the ad. You are not paying unless something happens.
Still, have in mind that paid ads only increase your traffic. They don't guarantee increased revenue or any sales. If a visitor checks out your website, the content should be the factor that helps them make a decision.
How to use these digital marketing strategies for small businesses to increase traffic and revenue
Knowing what digital marketing tactics to use is one thing. However, knowing how and when to use them is a whole other case. The way you use these strategies will define how successful and efficient they are.
First of all, you need to focus on the website and content. Content marketing is still the strongest tool. It should speak for itself and present your business in the best possible way. You should never even attempt to increase traffic until the website is ready.
If you start working on advertising with a poor website, anyone that visits it will leave and never come back. That is a sure way to lose clients.
After the website is ready, you can proceed with other steps. Combine the other four strategies to get the best results. Focus more on SEO, and only use PPC advertising as a quick booster.
At the same time, you should use influencers and the power of social media to increase the visibility of your business. This will be a challenging task because there are a lot of social media marketing mistakes you should avoid.
Whatever you do, you should feed all the data into the CRM system. Use that data for reports, forecasts, and as a base for all future digital marketing efforts.
Take your time with digital marketing
As a final piece of advice, do not rush through the processes. These digital marketing strategies for small businesses are very efficient, but they all take time. You need to slowly build your customer base and focus on the quality of the service and your products as the base for advertising.
Furthermore, all marketing campaigns should present a way to solve a problem for the customer. While the quality of service plays a crucial role, you need to present it as a solution, not just as a product you are selling. With that in mind, take your time in all you do and carefully plan the entire marketing campaign.