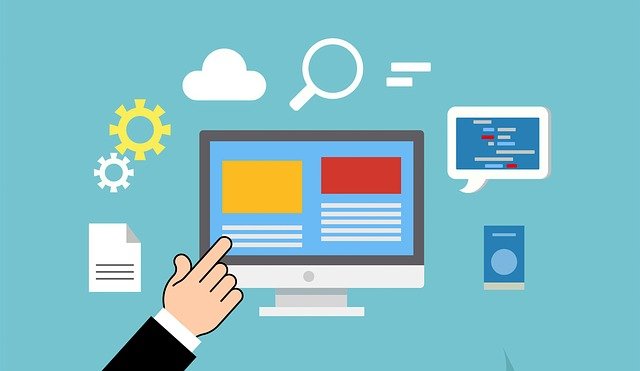 How SEO affects conversion rates
Every business needs to work on improving the conversion rate. While many different strategies can do this, one of the more efficient ones is using SEO. SEO is mainly used to enhance your website's search position, but it can do much more. Today we want to discuss how SEO affects conversion rates and why you should consider this approach.

At the end of this article, you should have enough knowledge to implement what you learned here successfully. Let us start!

Make sure you understand what SEO is

Before we start talking about how SEO affects conversion rates, let us spend a few minutes discussing the definition of SEO. Even if you never worked with it, you certainly at least heard the term.

Search engine optimization is a collection of website rules that help Google rank your website better. The more you stick to the rules, the better. SEO rules are, in fact, guidelines on how to build your website and how to create content on value. The rules are essential, not just because of Google, but because they help potential customers to find your website.
SEO can be split into two categories:

On-page SEO includes all elements of your website, like the content, keywords, website structure, headlines, tags, metadata, and much more.

Off-page SEO includes strategies not directly connected with the website, like building backlinks, working on citations, using social media, and creating profiles on GMB and other public directories.

Correct search engine optimization ranks your website high

The goal of SEO is to get your website to the first page of search results. This is very important because it allows your clients to find you. Without clients, there are no conversions.

Optimizing your website makes yourself visible online, which is the most critical step. Online visibility guarantees more traffic, which leads to higher conversions.

Mobile optimization is also crucial

One of the main steps of SEO is to optimize your website for mobile devices. Clients accessing your website on mobile will see an optimized version that improves user experience.

It is also essential to understand that Google first looks at whether a website is optimized for mobile or not. That is how important this step is.

The reason why this is important is that users access your website from multiple devices. The PC version of your website is different than the mobile version, and if mobile users were to view the PC version, that would be a terrible experience. No one would stick around to check your products.

The importance of the right keywords

Every business has its niche. Only customers interested in your niche will come to purchase products. This is also reflected on your website.

The main reason why we use keywords is so that we can help people interested in our business niche to find our website more easily. A common mistake is that websites use the wrong keywords, which can confuse visitors. Remember, whenever a person ends up on a website they have no interest in, they will immediately leave, increasing the bounce rate and lowering the conversion rate.

By optimizing keywords on your website and inside the content, you accurately target the audience interested in what your business offers. For example, if you advertise to one thousand people, and only 100 have an interest in your business, that means you have a 10% chance that someone will convert. However, if you advertise to a hundred people, and all of them are interested in your products, you have a 100% chance that someone will convert.

This way, you increase your conversion rate chances and also save energy, time, and resources by not targeting people of no interest in what you are offering.

The benefits of using off-page SEO strategies

We mentioned that some off-page SEO strategies include social media advertising and link building. Both of these approaches can substantially increase conversion rates.

Social media benefits

Social media platforms are best for reaching out to potential customers, sharing content, and increasing the visibility of your business. This is the go-to strategy for going viral. That amount of visibility will drive more relevant traffic to your website, creating more conversion opportunities.

Link building benefits

Similarly, building a backlink network will connect your website with other relevant websites in your niche. It is like forming partnerships with websites that will send more traffic to your business through their articles.

Research your competitors

No matter how good your SEO is, it is essential always to conduct SEO competitor analysis and see what others are doing. Understanding their SEO strategy is essential because your competitors may "steal" traffic from your website. They will get more customers if their SEO strategy is better than yours.

By understanding what your competitors are doing, you are one step ahead. This allows you to predict potential outcomes and improve your SEO strategy, so you get a bigger piece of the cake.

All that matters is quality content

The part of SEO that improves the conversion rates the most is your content. The very thing the customers are coming to get. Nothing can replace quality and relevant content, so make that your top priority. Furthermore, release content consistently because that creates recognizable habits and patterns.

SEO affects conversion rates - use that to your advantage!

We are at the end of our journey, and we hope that you now understand how SEO affects conversion rates. That is why it is essential to take your time and SEO properly. Always be on the lookout for the next Google algorithm change, and audit your SEO regularly. If you do things the right way, you will notice an increase in website traffic and conversion rates. Best of luck!