How to Do SEO Keyword Research in 3 Easy Steps With Indibloghub
The most important factor in getting organic visitors from Google is the keyword that you use to write a post. Your website will appear at the top of Google's search results. Many people become perplexed and give up on attracting a large number of organic visitors to their blog. 
The majority of them is the struggle with keyword strategy. I'd like to provide some free keyword research tips for newbie bloggers that can help you rank higher on Google.
In this post, I'll show you how to perform SEO keyword research to discover the right terms for increasing your traffic. I'll also take a quick look at where those keywords should be placed on your website.
How to Do SEO Keyword Research in 3 Easy Steps With Indibloghub
If you use the Keyword Research Tricks that I am going to share with you will definitely help you. Applying a set of steps for each page, post, or piece of content is the best approach to optimize your keyword research process.
However, before diving into keyword research, it's a good idea to ask yourself a few questions about your target audience:
What is my target audience?
What kind of articles would my readers like to see?
How do I narrow down the niche in which I'd like to write?
What do I have to offer my customers in terms of a solution?
You can get a decent start by understanding the answers to these questions. Let's take a look at the steps involved in conducting keyword research.
Step1: Go to the Keyword research option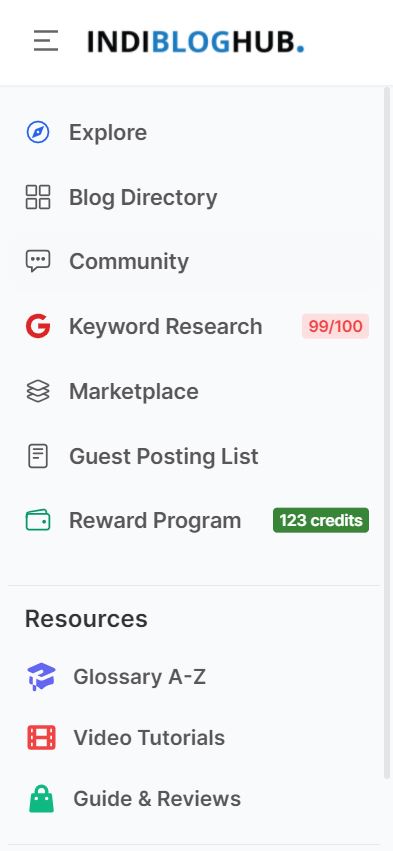 At first you need to tap on the keyword research button or simply click this link.
Step2- Enter your keyword And Search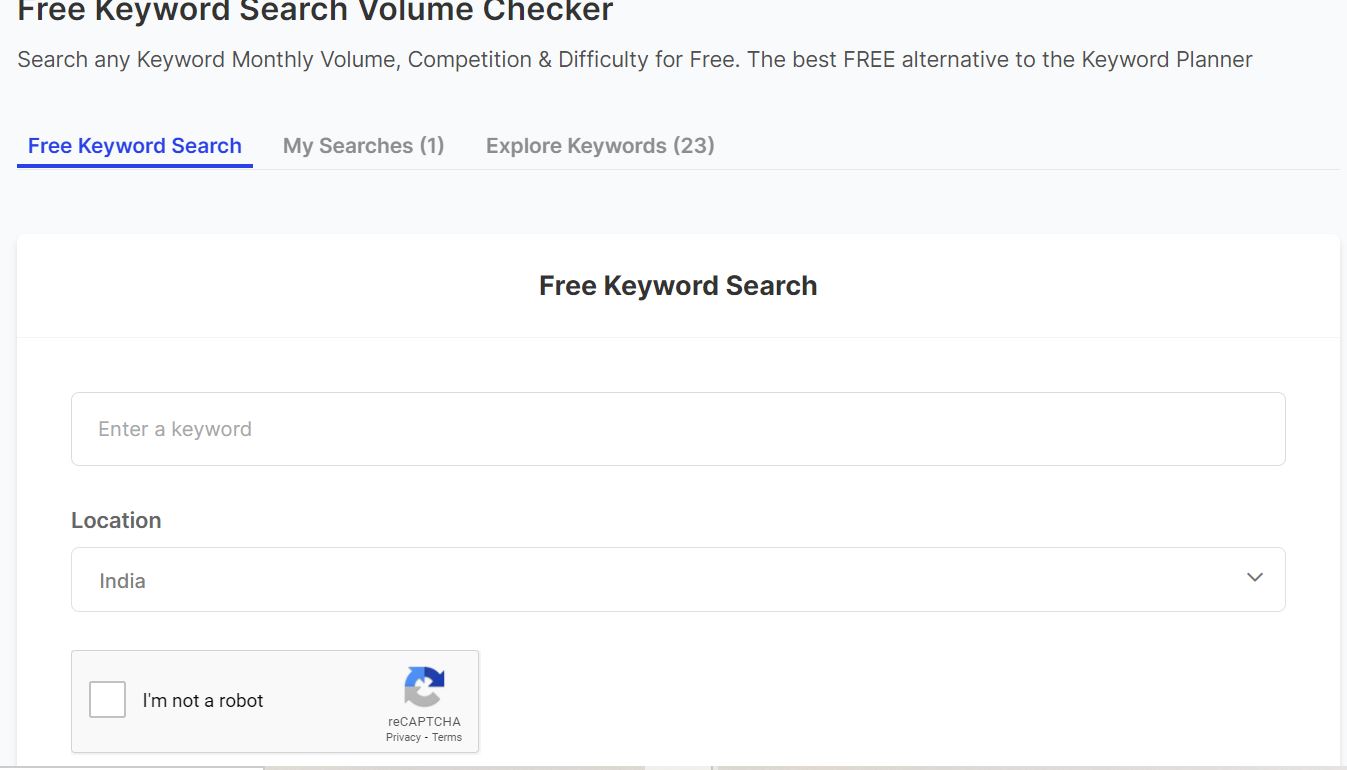 For example, I am searching " How to create a blog". If you are not a robot 😂 then you can easily pass the captcha verification. 😂. Next, search your keyword and BOOM.
Step3: Check Competition/CPC/Search volume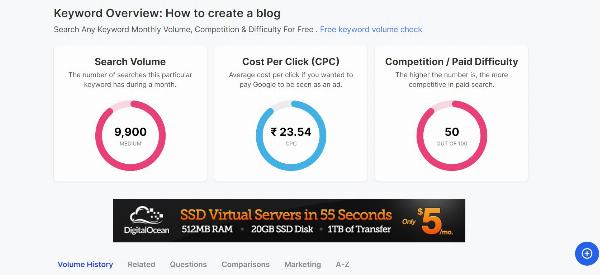 These three are the most important if you want to rank your site and make good revenue.
Do you know 
All the answer has been available on Indibloghub. So I am moving forward to the next step.
for a good keyword, you have to check this 
the keyword should have high search volume. ( More than 100)
It should have a High CPC
Competition should be low (should be Less than 10 for Indibloghub keyword research tool)
Note- Competition may vary for the same keyword for different keyword research tools as they use different metrics to give the results.
Please comment below if you want to know anything about keyword research.