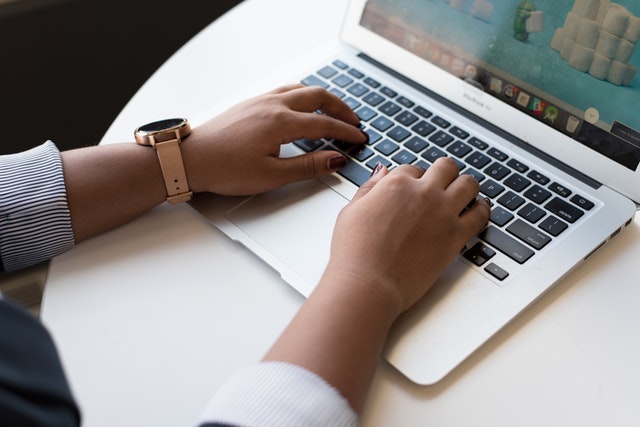 The Importance of Citations for Your Small Business
Building a small business from scratch can be challenging. The complexity of success is often difficult to comprehend and feels overwhelming for business owners. The most important thing you should know is that there are two sides to investing in your business – online and offline. The offline part is probably what you know already, yet the online aspects sometimes can be a puzzle. Citations are one of these terms that often confuse business owners. If they don't directly sell your products or services – how do they help your business at all? Well, this is a guide on the importance of citations for your small business. Check it out to ensure more success for your brand – as soon as possible!

What are citations?

Let's first clarify some basic information you should know about citations. Local business citations are simply mentions of your business all across the internet. They provide basic yet most important information about your business – name, address, phone number, website, etc. You can find local citations in various online directories, social media websites, and local listings such as Yelp or Yellow Pages. Even though citations don't seem like the most exciting thing you can do online, they are extremely important for your business, potential customers, and partners. And now it's time to see how it all works.

The importance of citations for your small business

To understand why citations are one of the crucial parts of your business management, let's go through all the benefits you get by properly taking care of your business listings.

1. Making the most out of the search results

One of the main benefits of placing citations wherever possible is giving more information to search engines. If Google, Yahoo, and Bing know exact details about your business and find it at the right place, you can be sure they'll use it to help you reach more people. Search engines use the citation information to provide more informative and accurate search results, reaching the people who need to find out about your business. Furthermore, by doing the right citation management, you can positively affect the rankings in search results.

2. Provide the correct information to customers

Whenever someone does a search about goods or services your business provides, citations will help them reach you and make a purchase. Citations are the way for all potential customers to get accurate information on when, where, and how your business works. This makes it easier for consumers to find what they need and decide to contact your company for goods they need. When the information about your business is located in all the right places, it will reach the consumers much faster. Entering the top three results in search results will be a lot simpler, resulting in people clicking on the link and visiting your website.

How to practice the best citation management

There's a great importance of citations for your small business – but how to ensure your management gives the best results? Here are the main aspects of successful citation building and management.
Know where to submit

It's essential not to miss the most significant spots to submit citations. As there are two types of citations – structured and unstructured, these locations are quite different:

Data aggregators – submit to the most important data aggregators that provide information to most directories on the web. The main aggregators are Factual, Neustar Localeze, Infogroup, and Acxiom.

Important sites for spreading the word – apart from data aggregators, some websites are essential in spreading the information about your business. These are Yelp, Facebook, Apple Maps, Bing Places, etc. They are the places where people most commonly look for more info on businesses they want to contact;

Narrow the list according to your niche – depending on your industry and the group of people you want to attract, submit your citations to popular sites within that circle. Use Google to help you narrow the search to business directories and listings where your business would fit the most.

Focus on unstructured citations, too – unstructured citations are not something you can build overnight. It takes effort and time to find websites or individuals that will care to mention your business. But it's all worth it!

Submitting to all of these locations can be done manually. However, many businesses use professional services to simplify the process. Paying others to start and keep building citations for you can be very efficient, just be sure to hire reliable pros and stay within your budget. The amount of money you spend on these services should be the perfect balance between your needs and financial responsibilities. Make sure you get the best value for the money.

Accuracy and consistency of NAP

Probably the most important factors of proper citation management are the accuracy and consistency of the NAP. Name, address, and phone number should be the same across all directories and provide accurate information about your business.

Website

Your website is the visual representation of the quality of goods and services you provide. Make sure it's easy to use and informative, and provide the same information you post in citations.

Additional information

Apart from basic information included in NAP, additional details will be beneficial for customers. Make sure you include descriptions with relevant keywords and pictures of the site, products, etc. Do your best to create a complete picture of the business and entice people to contact you.

Be patient

We're aware of the importance of citations for your small business – but how long does it take to see the results? Well, it is necessary to be patient and believe in the effort you put into building citations for your brand. More importantly, avoid neglecting this part of the business promotion if you go for more revenue and satisfied customers.