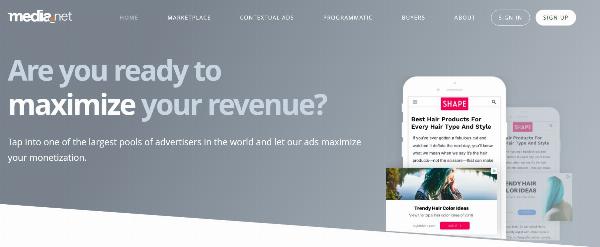 Media.net Review: Features, Pricing, Pros and Cons
Is your blog getting a decent traffic, but not making enough money from ads? Are your earnings less due to low CPC? Then, we have a good option to increase your blog earnings through Media.net.
What is Media.net?
Before proceeding with details about Media.net, it is first important to understand the meaning of contextual ads. Let us imagine that you have a blog that is related to travel and have signed up for Media.net. In that case, all the advertisements served on your site will be related to ticket booking. travel accessories etc. Since the audience on your site are specifically consuming travel related content, the ads displayed on your site will be more relevant to them and the chances of them clicking on these ads are higher due to the relevance. More ad clicks mean more ad revenue for you. So, this helps you to earn more money with your website traffic using this network.
Now coming back to Media.net, this is an ad network from Yahoo and Bing that offers contextual ads for social media. Media.net is the 2nd largest platform on the internet right now, that serves contextual ads. It is a global advertising marketplace that is exclusively powering Yahoo & Bing, This platform allows publishers or website owners to access the internet search demand that is worth more than $6 billion in advertising. Thus, a good portion of this money can be earned by bloggers by using the ads service through Media.net.
Why should you choose Media.net?
1. Higher click-through rates for ads: The ads on this platform are specifically targeted to niche audience and hence, the click-through-rate of the ads displayed on any website is higher. Since contextual ads display only those advertisements that are relevant to the content being searched and consumed by the readers, they facilitate the website publishers to get higher number of clicks and thereby earn higher revenue.
2. Allows customization of ads: The user experience on a website that is using Media.net service for running advertisements is found to be seamless as the ads displayed are made to blend well with the overall design and layout of the publishing website. Not just this, these ads can also be customized to suit the overall feel of the website. This is an option that isn't available with some of the other popular advertising platforms.
3. Offers native ads: Some of the ad units provided by Media.net are: Display Ad units, in content ads, desktop interstitial ads, mobile docked ads etc. Since these ad units can be customized, additional inventory can be created by the publisher which further supports them to earn additional revenue. 
Some of the other reasons why Media.net is popular are:
It offers a dedicated account manager
Provides ads in display to search (D2S) format
The ads are responsive on both desktop and mobile
The ads work well with other ad networks as well.
What are the Pros and cons of Media.net?
Media.net is currently at no.2 position with Google AdSense reigning the advertisement space at no.1 position. However, both these platforms have their own pros and cons.
Pros of Media.net: Being no.1 means that the number of people using AdSense is very high as compared to Media.net. However, the advantage provided by Media.net is that it offers only contextually relevant ads that are very simple, and text based. Since the Media.net ads are served to highly targeted audience, the number of clicks is higher and therefore, higher the earnings.
Cons of Media.net: Media.net serves only those ads which seem to be relevant to the content of the site. Google always grasps the user behavior on the internet by running in the background and hence, its database is very larger and diverse. Media.net on the other hand, primarily depends on Yahoo & Bing for its data pool.
Therefore, google AdSense shows advertisements based on user's past activity history on the internet and hence, the ads displayed cater a wide range of interest of the browser. Whereas Media.net relevant ads idea maybe a hindrance of the same fact.
How to sign up for Media.net?
It is absolutely free to sign up with Media.net. After applying, it takes about 2 business days for your website to be assessed and to get approved. If your website meets their requirements, the approval will be notified to you through an email, post which you can start earning from their ads.
How to get a Media.net approval?
Below are some of the requirements for a website to get approved for a Media.net ad service.
The content should be original and regularly updated
The language used in the website should primarily be English.
The maximum traffic should be from the US, UK and Canada with an average daily visit of at least 1000.
How do the Payments happen?
The payments of earnings made through Media.net can be made through two options namely, PayPal and Wire Transfer.
The payments are disbursed on a net 30 days cycle
There is a $100 minimum threshold for payouts.
Our final verdict:
Since only contextually relevant ads are served to viewers with Media.net, the chances of ad clicks are very high as compared to other advertising platforms. Hence, Media.net is great for your blog revenue through advertisements.
Comments (4)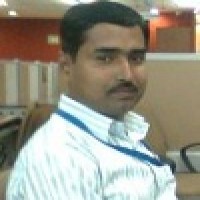 Selected
---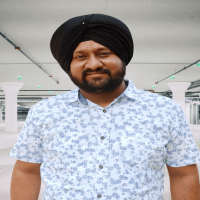 ---
---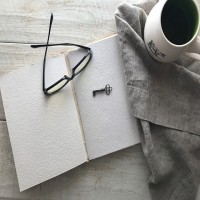 ---