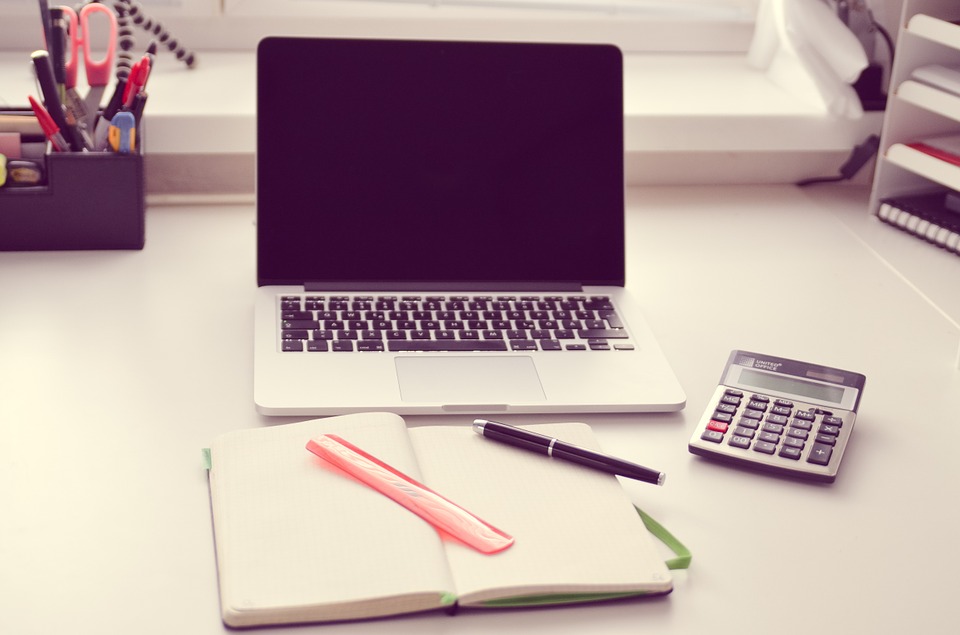 11 Fastest Ways To Make Money Blogging 2023 | How To Make Money Blogging For Beginners
How To Make Money Blogging For Beginners? You are looking for this!. The process of making money through blogging has become more accessible for beginners in recent times, despite the opinions of some who argue that monetizing a blog has become harder.
I hold the belief that presently, there exist fresh means to earn money through blogging. Novel techniques have emerged in the market which enable one to generate greater income from blogging while working from the comfort of their home, as compared to the past.

Blogging has seen a lot of changes and development in the past 3-4 years. Blogging is the best platform to earn money online as it has a very large no of options from which you can earn money. There are a lot of ways to earn money from Blogging. 
You started blogging after seeing that someone else has earned a huge amount from it but you don't know the whole process and the methodology to make your blog a source of huge income and money generator.  Don't get panicked and anxious as we are here to help you and will guide you How to earn money from Blogging.
11 Fastest Ways To Make Money Blogging 2023 | How To Make Money Blogging For Beginners
We will tell you the top ways or methods to make your personal or professional blog as a source of huge profit that keeps on growing. We will tell you the most trusted ways to earn money from blogging. So are you ready to learn everything? This article if ours will end all your queries and curiosity about Earning money from blogging. Without much ado let us move on to the Top ways to earn from Blogging.
1. Make use of Google Adsense on your blog
Monetizing your blog with Adsense:  Google Adsense is the best advertising network for websites and blogs. A lot of people are earning a very good amount of earning from Google Adsense. Google Adsense Monetization is the best ad platform as you do not have to interact with the third party advertisers directly. Google does everything on its own including Ad providing, costs, revenue management etc.
You just need to place the Google ads on your blog and Google will take care of everything. You can place the ads in widgets or directly using the HTML of the website if you are using WordPress. If you work properly and consistently you can get your name in the Top Bloggers list in few years.
You must have heard about bloggers like Amit Agarwal and Shoutmeloud's Harsh Agarwal, and the huge amount of money they are earning from blogging. Though there are many other Advertising networks like Chitika, Infolinks, and Media.net the thing is they do not show ads relevant to your content and the payout is also very less. Google Adsense ads are relevant to your content and your blog. Google Adsense can be the best way to earn from a blog if you have a very very high traffic and an awesome content. 
2. Do Affiliate marketing
Affiliate marketing is one of the best ways to earn money from Blogging. You can easily monetize your blog using affiliate links in your blogs. You can earn a very good amount of money if you place the affiliate links in correct places. Let me explain to you what is affiliate marketing and how affiliate marketing works for your blog. 
For example, a Company or an individual wants to sell something or increase its sales. So the company or an advertiser gives you the direct link of their services or products. Now you can place these affiliate links into your blog or website. You can add it directly or make use of the different ad formats like banner ads. Now let us assume you have written an article in Samsung Galaxy S8 and have placed the link of the same in your website between the content and If anyone buys that mobile after visiting the advertiser's e-commerce website through your link then you will get a commission or some percentage of the product's total cost.
There are many affiliate marketing networks on which you can sign up and start earning from them. Amazon is considered the best affiliate network. It is called as Amazon Associates. There are many other affiliate networks that you can easily find on the internet. Some of them also offer 50% commission for each sale through your link. Isn't that cool? Let us say someone buys a product of 20000 from your link, then you get 10000 directly to your account.  :)
You can try Clickbank and ShareASale. We will soon write a well-researched article on the 5 best affiliate marketing networks for bloggers. 
If you want to learn more about how to start a profitable website flipping business, check out this comprehensive guide by Be Your Maverick.

3. Sell your own products
E-commerce:  For example, if you have a business and you have a shop or some products like ladies footwear or clothes etc..you can make use of digital marketing and can use your blog to increase your sales. You can place details and Ad formats of your own products. This will definitely increase the sale of your products. Number of people will come to know about your business. They can see all the products directly on their PC or laptops. And if they like them they will place the order.
You can add an online payment system to your blog. People can save their time and you can increase the outreach of your products. And if everything goes well you can get orders from your own state and even from other states. So what are you waiting for?
4. Sell your own Digital Products
If you are good at designing, and are looking for other methods to earn from your own blog then you can make your own digital products and can sell them on your blog. You can design the following things :-
1. Ebooks 
2. Sell your own plugins and themes
3. Sell your own apps
4. Online courses
5. Workshops 
6. You can sell your pictures, songs or your videos online 
7. Themes and Plugins
There are many other digital products that you can sell. But let me tell you, listen to your readers first. See to it what they want and which products will be best to sell on your blog. You can earn a very big amount if you sell good digital products and have a lot of readers.
5. Sell blogs or websites 
The another cool method from which you can earn a good amount of money is by selling your blogs and websites. You can design websites and add a particular amount of good content and then you can sell them at places like Flippa etc. You can showcase your blog and if someone likes it you can get a very good amount from your blog.
There are many people who are following this method. Some of them sell their websites with Adsense and some sell without the  Adsense. There are many blogging groups on Facebook. You can sell your websites on them and someone will definitely buy it. You can set your own price and choose the payment method. Isn't that cool?
Flippa is also one of the best places to sell your websites or blogs.
6. Use it as a digital marketing tool for your business
Blogging for Business: The next method to earn from blogging is that your blog can be the face of your business. You can make a blog for your business. You can do the marketing of your business on your blog. You can promote your own brand or products.
Make use of the digital marketing methods. You can add the features and the product details with images. It can become the face of your brand. Add nice design and attractive themes to your blog. Your blog can grow your business and can take it to the national and international level with time. This is one of the top ways to earn from Blogging. 
7. Offer Freelance Services
If you have a skill like writing, editing, or graphic design, you can offer freelance services to your readers. You can promote your services on your blog and use platforms like Upwork or Fiverr to find clients.
8. Offer Speaking Engagements
If you have expertise in a particular area, you can offer to speak at conferences, workshops, or other events related to your blog's niche. You can use these speaking engagements to promote your blog and your products or services.
9. Offer Consulting or Coaching Services
If you have expertise in a particular area, you can offer consulting or coaching services to your readers. This can include anything from business coaching to personal finance advice. You can offer these services directly on your blog or through platforms like Clarity.fm or Coach.me.
10. Host Webinars
Hosting webinars is a great way to engage with your audience and promote your products or services. You can offer free or paid webinars on your blog and use them to promote your digital or physical products, or your consulting or coaching services.
11. Offer Sponsored Social Media Posts
If you have a strong social media presence, you can earn money by offering sponsored social media posts. This involves promoting a product or service on your social media accounts and earning a fee for every post. Platforms like Famebit, Grapevine, or AspireIQ can connect you with sponsored post opportunities.
Final Words:
So these were some methods or Top ways to earn money from Blogging. We have told you the best ways to earn from blogging. Now it's up to you what is best for you and which method you want to choose. So the wait is over! It's time to come into action and get the best out of your blog. Good luck !!
We will come with more such useful information in our next posts. Don't forget to share this with your friends if you like it.