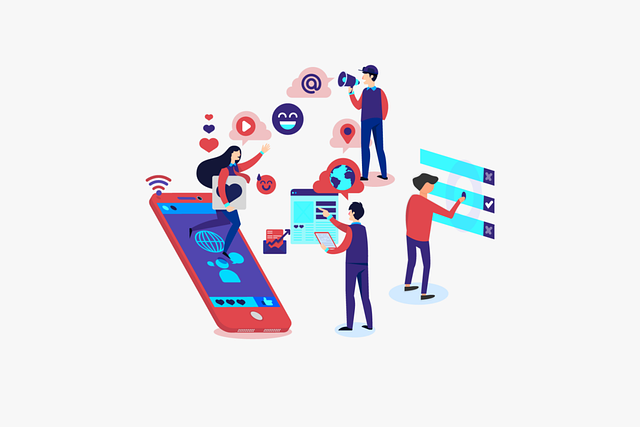 5 Keys to Increase Your Online Presence and Grow Your Business in 2023
Unlock the potential of your business with these 5 essential strategies to enhance your online presence and boost growth. Learn expert tips and techniques to increase brand visibility, engage with customers, and dominate the digital space. Read on to discover how to take your business to the next level.

There is no need to underline the importance of online presence today. The way we communicate and do business relies on the internet. However, when the competition is that fierce, it is crucial to find a way to stand out in the crowd. As technology advances, more money is needed to keep up with the latest trends. It is a requirement if you don't want to be left out of this fast-paced race. With that in mind, we want to share some of the most effective ways to improve your online presence in 2022. The next year is just around the corner, and it is crucial to be ready when it comes!
How do we define online presence?
When we say "online presence", everyone thinks of "being present on the internet". While that is correct, the definition is too broad, and you cannot do anything with it. We need a more precise explanation.
Online presence consists of three different categories:
Actions you take on the internet, like visiting other websites, creating content, etc.;
How you compare to other companies in terms of online presence, and how easily customers can find you;
The overall impression your online presence leaves on people who find you.
It all starts with a website
Your golden ticket to being present online is a website. And not just any, it needs to follow the latest trends in web design, accessibility, functionality, website security, and much more.
Chances are you already have a website, so think about making improvements. Hire a professional web designer and visit competitor websites. You will see what they look like and maybe get a few ideas on how to change yours for the better.
Work on the SEO
Search engine optimization is all that magical juice that helps people to find you. Without it, your website will not get enough publicity. The backend configuration communicates with the search engines, and it must work like a clock.
When working on your SEO, it is not just about things you should do. A considerable part involves fixing SEO mistakes you might have made in the past. Remember that SEO changes all the time. If you do not update your optimization to the latest standards, your website will not function as it should.
Here are a few tips on how to improve your SEO.
1. Focus on local SEO
You want to focus first on your local keywords. The people closest to you need to know about your business. Only when you create a solid online presence in your area can you expand to other markets.
2. Pay attention to the importance of backlinks
Backlinks are invaluable for SEO, and they are a requirement. They help connect multiple sources of similar information and create a valuable network for the client. Furthermore, backlinks show to the search engine how popular you are among other websites.
3. Avoid bad SEO practices
You need to avoid mistakes like creating duplicate content, stuffing your pages with a high number of keywords, link farming, paying for links, or bombarding your visitors with ads all the time. These mistakes will quickly kill your SEO, and all your effort will be in vain.
4. Optimize voice search
Voice search is becoming more and more popular. It is a trend that is slowly emerging, and not everyone is aware of it. This could be one thing that sets you apart from the rest.
Running a blog
Another vital element of your website that increases your online presence and helps with SEO is a blog. It is a source of free information for your visitors and an easy way into the world of online business. People value information, and they want to educate themselves in various areas. Focus your blog on your niche, and be the guide your visitors have been looking for all this time. If you are just starting as a blogger, it might not seem that easy. However, it is crucial to produce quality content and be persistent.
Use more videos
Create a YouTube channel and start recording your own videos that support your articles. Add them to your blog, and you will see a massive difference in your visits.
Know your audience
Something that a lot of website owners forget is that they need to understand who their audience is. Integrate your website with customer relationship management software and start collecting data from your visitors. CRM will help you keep track of your tasks regarding customer communication, defining your target groups, and understanding how to build your online presence around your clients' needs.
Best practices to improve your online presence in 2023
Last but not least, we want to focus on some of the best practices that will guide you in the right direction:
When integrating with social media, focus on the platforms your customers use. If you try to hit everything, you will not be able to keep up;
Think about the quality, not the quantity. Having a large number of followers looks impressive, but it's not as efficient as having a smaller audience that needs what you are offering;
When creating content, think about value and shareability. Quality content will engage your audience, and they will share it with their friends and family;
Always be active on the platforms you manage. Your audience needs to know you are there all the time;
Use public listings like Yelp, Facebook, Foursquare, Google My Business, and meticulously fill in and update all the contact information;
Engage your employees to help with sharing company values and the content;
Create partnerships that will strengthen your business;
These effective ways to improve your online presence in 2022 will help you turn your business into a brand. The internet is the future playfield of trustworthy brands, and if you wish to maintain your online presence, you need to become one!