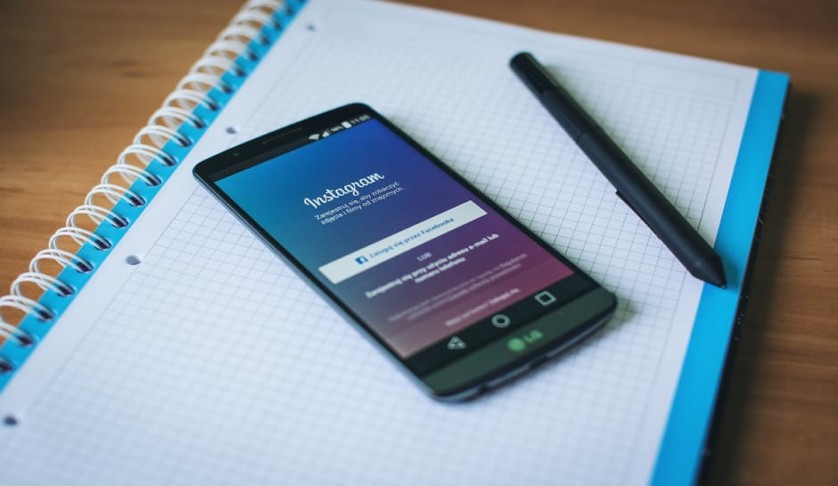 11 Powerful Instagram Marketing Tips For Blog That works In 2023
Ready to supercharge your blog's Instagram marketing strategy? Check out this post for insider tips on creating shareable content, mastering hashtags, and reaching new audiences on this popular social platform.

Instagram has an excellent user engagement rate in addition to being a lot of fun to use.  It is actually a very good example of a successful startup company.
Along with Twitter and Facebook, Instagram is one of the most startup-friendly of the all social networks out there for new businesses in numerous markets, but particularly for those whose focus is on visual services and products.  So whether you are selling interior decoration services, handcrafted products, or some other kind of service or product, Instagram can assist you with getting your startup better known and providing it with more visibility.
Here are the following
11 Easy & Effective Instagram Marketing Tips:
Post a minimum of one to two times per day
One of the best things you can do to increase engagement is to keep your Instagram feed active.  If you have a lot of interesting videos or images to share you can post more frequently than that - many of the large brands that are active on Instagram actually post numerous times per day.  
However you should allow at least a couple of hours in between updates so that your audience isn't overwhelmed with too much content, or even worse, make you seem spammy.  After you have established your posting schedule, be sure to stick to it, so you can help build a feeling of expectancy.  
Get the best use from your profile link 
Given the fact that Instagram allows you just one link - make sure that you choose it carefully.  A safe approach for driving additional traffic to your website is to add the link to your blog or homepage of your website in your Instagram profile.  However, whenever you have a new social media that you want to promote, or have an upcoming event or are planning on running a special campaign, you might want to use your link for directing your followers to a special landing page that you have set up.   
Add hashtags and captions to your images   
Make sure your captions are concise and add relevant hashtags to blend in with them so that it is easier to discover your Instagram content.  According to studies, more engagement is generated by posts that have about 10 hashtags compared to those with more or fewer hashtags.  Keep in mind that if you use too many hashtags their power will be diluted and your followers may end up getting confused.  
Carefully choose your hashtags   
When you are using hashtags, it is important to find the right combination between using tags that relate to your start up, trending hashtags, and hashtags that are descriptive of the theme and content of your post.  

The most important thing is watching your hashtag closely as well as the engagement that is generated by them, and to tweak them over time as needed.   
Take square pictures 
In Instagram it is easier to scale down and crop square pictures while making sure that elements don't disappear.  So whether you are using your digital camera or phone on your iPhone to take your Instagram-bound photos, there is an option for taking square pictures on your device. 
Respond to mentions and comments 
Like any other social network, when you connect with your followers and fans it helps keep your Instagram page lively and increases engagement. Whenever you are replying to comments, you should answer the questions in the order that you receive them, and when resolving complaints do you best to do so in a friendly way.
Also, respond to thoughtful comments, even if there isn't much for you to add - it will show you care about and listen to your followers and help you get more likes for your account.
Make exclusive offers 
A very effective way to show your appreciation for followers and drive engagement is to provide them with Instagram-only exclusive offers that they can't get anyplace else.  Get as creative as possible with these. 
Run image-based contests 
Instagram is perfect for image-based contests since a high percentage of the users there are mobile and own convenient smartphone cameras.  You can ask your customers to take pictures of themselves while using your product in unusual ways or share what their reaction was after they used your services.  Contest are very social in nature and a lot of fun, so people will be very attracted to them, as long as you offer some freebies and nice prizes.   
Curate content
It is much easier to curate content on Instagram compare to other social networks.  You can regramm interesting photos that are relevant to your niche that individuals and organizations share (other than your director competitors).  You can also share images that your followers have instagrammed.
Use analytics for monitoring your numbers
Monitor activity patterns, regramms, comments, geotags and hashtags.  Using the basic analytics that Instagram provides is a good place.  You can always transition over to more advanced analytics later.    
Final Words
However, you decide to use Instagram for marketing your startup, remember that Instagram isn't a dedicated marketing platform but is a social network instead. So you should focus on posting great content and developing interactions, instead of promoting your brand directly.
We hope this article will help you use these tips to drive traffic from Instagram. Do share us in comments your favorite tips