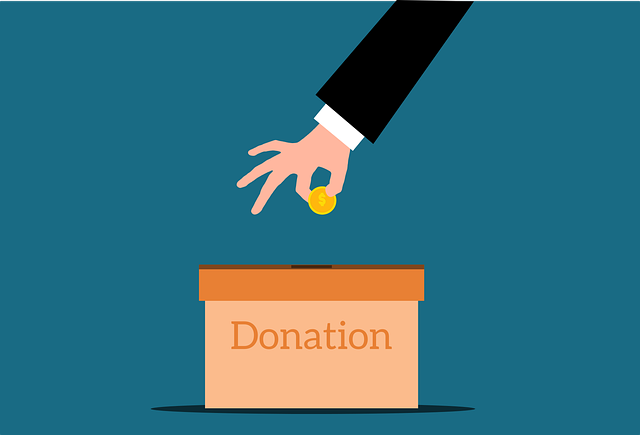 5 Marketing Steps for a Successful Fundraising Campaign In 2023
Discover the proven marketing steps to take your fundraising efforts to the next level. Our blog post offers valuable insights and practical strategies to help you succeed in raising funds for your cause
So, you're ready to hit the road and raise some money for your campaign. Great. But have you got a marketing plan together? 
Learn how to build a strong brand, create effective messaging, leverage social media, and more. Read on to achieve fundraising success!

When it comes to modern-day fundraising, you can't get anywhere without marketing (especially digital marketing). For example, take a look at the Democrat and Republican parties. Both parties pump out tons of marketing content during elections and midterms to raise party funds from donors. This way, they have a better chance at successfully getting elected. 
5 Marketing Steps for a Successful Fundraising Campaign In 2023
The point is simple: marketing is your best friend. And if you use the following 5 marketing steps, your fundraising campaign will be a success, no matter what the cause is for. 
Step 1: Build Text and Email Lists
Throughout the duration of your fundraising campaign, you're going to need to be in constant communication with your audience. One of the main ways you can do this is via texting and emailing. 
However, it's pointless putting together loads of texts and emails asking for donations if you don't have any people to send them to. Therefore, you'll need to build text and email lists so that you have a marketing audience. 
To build your texting list, use text messaging software today. 
Step 2: Launch a Website
Step 2 is key: you need to launch a website. 
Through your website, people will be able to donate directly to your cause, engage with your content, and grow a relationship with your organization. 
Basically, you need to think of your website as the main point of contact between yourself and your donors. 
However, there is also another great tool for communicating with donors and reaching your fundraising goals, which we will discuss in step 3. 
Step 3: Start Posting Content on Social Media
Next, use social media, another great tool for fundraising in the 21st century. 
You have unlimited potential to raise donations on platforms like Facebook and Twitter. 
You can post links to your donations page, message people directly asking them to donate, and use it to celebrate any milestones you reach. 
Step 4: Create a Non-Profit LinkedIn Profile
LinkedIn is commonly associated with big businesses and brands, but it's also for non-profit organizations too. 
On LinkedIn, fundraising is easy. You can build your network by sending connection requests, reaching out to other businesses asking them to promote your cause, and so much more. Sure, LinkedIn likely won't be your primary source for fundraising, but it will certainly help along the way. 
Step 5: Create Banners and Signs for Different Areas
Finally, don't forget to do some traditional campaigning. After all, the internet isn't the be-all and end-all. 
In your town (and other nearby towns), you can stick up hundreds of banners and signs asking people to donate. Make sure that your banners and signers are eye-catching and engaging, though otherwise, people won't give them a second look. 
Also, there needs to be a clear call to action. Example: Visit this website to donate. 
Additionally, you can add QR codes to your banners and signs so that people can scan them and instantly donate on the spot.