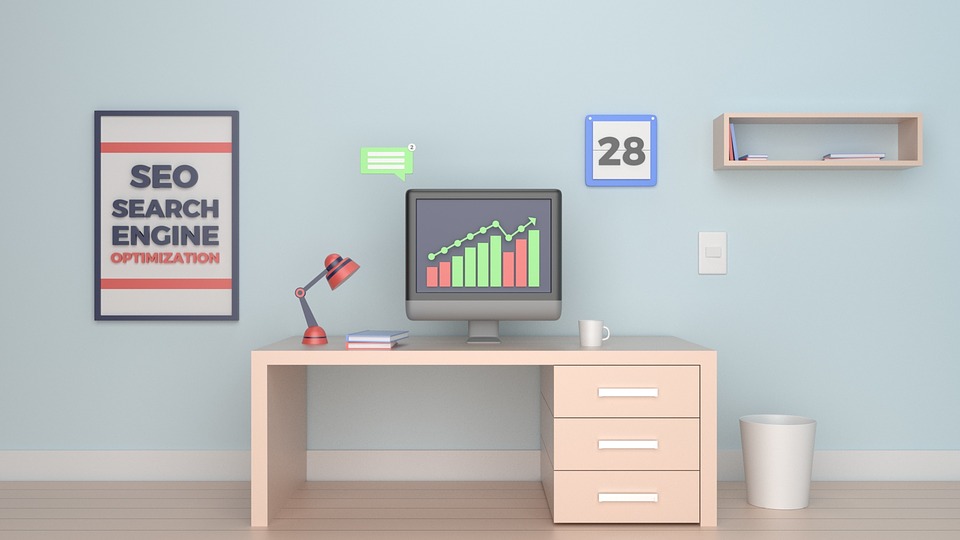 9 Steps to Writing an Article that Will Rank on Google In 2023
So you are looking for a guide to Writing an Article that Will Rank on Google In 2023. My dear friend, you are in the right place. In this post, I am sharing some personal experiences related to ranking an article on the google search engine.
Blogging has become a new trend nowadays. Even a 9th-grade student is interested in writing blogs or may have already written one or two. But wait a minute, if you think blogging is all about writing a good article; think again. However, a few years back I also had the same notion but with the passage of time, I realized that blogging is much more than that! Contrary to this, yes blogging is all about writing high-quality content keeping the interest of a wide range of audience clubbed with SEO optimization.
Why Do I Need SEO in Blogging?
Importance of SEO in Blogging:  SEO is the backbone of Blogging. You may write a compelling article, but if your blog is not at all popular it will be piled up like garbage on some page of Google. People will not be able to know about it, and then yourself imagine the chances of your content being shared. So, let us see how to do SEO in your WordPress Articles. We will tell you the basics of SEO and SEO tips and Strategies. 
In this article, we are going to learn how to write SEO optimized article on your WordPress blog. While jumping on that let first gather the information about what is SEO optimization in a WordPress blog?
Search Engine Optimization
It is the key to success in the Blogging World. There are very few chances that you succeed in  Blogging without SEO. If you want your content to be shown on the first page of Google, then believe me you really need a deeper knowledge of SEO.  SEO is not a game of a week or a month. It takes time to learn the complete SEO Tricks and SEO Strategies and even then new things and techniques keep coming. So, now when you know how important SEO is for Blogging, let us start with some SEO very important SEO techniques. Following are the few steps that you must follow very carefully if you really want to see your blog growing at a rapid rate and Are serious for blogging earnings.
Basic SEO Strategies and How to Do It for Writing an Article that Will Rank on Google In 2023
1. Installation and Complete Setup of WordPress
Now we assume that you are running WordPress for your blog and also you have installed all the important plugins and widgets. If you haven't, you can read our previous posts on how to make a WordPress blog.
2. Install Yoast SEO Plugin
Yoast SEO, best SEO plugin:  I made you realize the importance of SEO in the above paragraphs. Now it's time to introduce you to the best SEO Plugin for Wordpress. Don't assume that I am doing promotion of a particular SEO plugin. You can easily find hundreds of SEO plugins in Wordpress but believe me, nothing can beat the Yoast SEO Plugin.
This I can say after a lot of research and I myself have been using Yoast SEO for many years now. Install it and activate it. You will see a Yoast window whenever you write a new post. Yoast is very easy to use and it is designed keeping the layman point of view in mind. It is the best WordPress plugin for SEO if you are a newbie in SEO. There are a lot of points and metrics that Yoast SEO uses to analyze your Wordpress posts. Like keyword density, Title tags, Headings H1, H2, H3, use of keywords in body and Slug etc If you were not using it, go for it today itself and notice the change :) :)
3. Making compelling but relevant Titles 
Now after installing the Yoast SEO plugin, it's time for some real action. Now I will tell you how to make your titles that can attract a hell lot of visitors to your blog. An amazing content with a boring headline and can distract your potential readers in the first go. Let me tell you, the first thing that which is read by the people when they search Google is the heading. For. Ex one search for" Advantages of Exercise" then he/she will look at the title headings of the search results. And the title of posts which has interesting stuff wins the game.
Your content may be in the 2nd position of Google but it may happen that the post on the fourth position takes all your readers because of that catchy and clear title. And in no, the time it will steal the second position ranking from you. Titles should be relevant, clear and should convey what your post is about.
4. Keywords Research 
The next and the most important thing for getting 1st Page google ranking is the choice of right and well-researched keywords in your blog posts. Keyword means the words which people may search for, in the Google Search. Choosing a keyword needs expertise and knowledge of things. There are a lot of keywords research tool that you can use. You can find the top keyword research tools from these useful Blogging Tools for every Blogger 
You can also use the Google Keywords Planner if you want. It is free of cost and can help you a lot. Go for low competition and high search volumes keywords. Do a proper research and don't go for random keywords.
There are other Tools for Keywords Research. Check out the best Keywords Tools used by Professional Bloggers
1. Ahrefs
2. SemRush

3. KWFinder
5. Use Long Tail Keywords
Long Tail Keywords can be the key to success in Ranking your blog posts on Google. And believe me, Blogging is worthless without rankings. Rankings are very very important. Long Tail means selecting a keyword having a combination of 2, 3 or 4 words. A long tail is easy to compete as compared to a single word keyword.
For example, if you choose to use "Audi" it will be very competitive for you, so you can add some more terms to your keyword like, Audi A6, Audi A6 price in India etc This way the chances of your ranking increases a lot!!!
6. Make Proper use of headings 
Use Catchy headlines: When you write a post you must use proper headlines. Headlines are very crucial and choosing the best relevant heading is a must. Wordpress allows you to add H1, H2, H3 headings and so on...
If you wish you can be used your focus keywords in the H1, H2, H3 headings. This will help your posts a lot. Yoast also focuses on the importance of using focus keywords in the headings. But don't overdo it when it does not look good.
7. How to Use your Focus Keyword
You should use your focus keyword properly. Overdoing and not maintaining the suggested keyword density can make your post look cluttered. So, if you are using a single word keyword then it is easy to use that focus keyword in the complete posts. But this is not the case for long tail keywords. Like if your focus keyword is "Basic SEO for Beginners" you can not use it so easily. Keyword stuffing becomes very difficult and if you over do it, it will become very odd. You should keep a keyword density of 2-4.5% and that too depends on the choice of your keywords. Use your keywords in the first para, your posts titles, H1, H2 etc and then in each para very cautiously. Don't forget to use it at least once in the last paragraph.
8. Add proper images with ALT tags
A post without images can be very boring and it can turn your readers. Images are very important to make them stick to your articles. Choose high-quality images, images that describe the theme and topic of your post. Don't Forget to use ALT Attributes for your keywords. This way you can get traffic through images too.
9. Add internal and External Links
After you complete all the writing part and adding the images and other important things comes the turn for adding internal and external links. Add proper internal as well as external links for things you can not explain. Add external links to sites you trust.Do not add spammy links.
Time to Publish
The last thing to do is make sure you have a maximum of the green signals in Yoast SEO. Make sure you have added everything If yes then go and Publish the post and it will soon create wonders for you.
We would love to hear your views in the comment box. Don't forget to share it with your friends & colleagues.