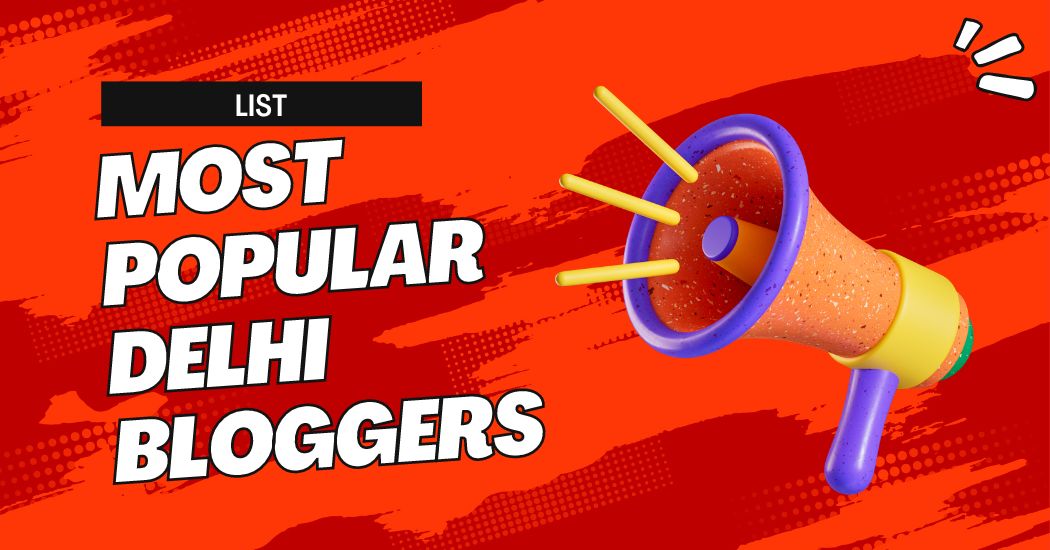 Top 6 Bloggers in Delhi : List of the most Known Delhi Bloggers
Discover the top 6 most popular Delhi bloggers in 2023! Uncover their names, ages, websites, and earnings as we delve into their journeys and explore their impact on the blogging scene.

Introduction
In the ever-changing digital landscape, blogging has become a powerful medium for individuals to express their thoughts, share experiences, and connect with audiences worldwide. Delhi, the vibrant capital of India, has seen an upsurge in the blogging scene in recent years. This article presents the six most popular bloggers in Delhi in 2023, their careers, unique style, income, and the impact they have left in the blogosphere.
The blogging scene in Delhi in 2023.
Delhi is a city rich in cultures, traditions and fast-paced life, providing bloggers with numerous opportunities for inspiration and content. From food to travel and fashion to lifestyle, Delhi bloggers have carved out various niches and gained a large audience. The blogging community in Delhi has grown significantly, and many talented people have built their online presence and gained popularity.
Criteria for popularity
Several factors determine the popularity of Delhi bloggers. These include quality and relevance of content, audience engagement, website traffic, social media presence, collaboration with brands, and their impact on their followers. To be among the best bloggers in Delhi, these individuals must excel in these areas and achieve considerable success
Top 6 Most Popular Delhi Bloggers In 2023 (Name | Age | Website & Earnings)
1. Jaishree | GetSetHappy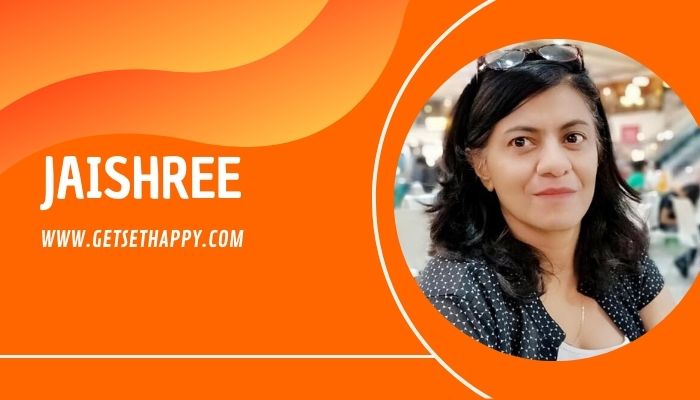 Jaishree is the Author of a self-help book- Tiny Habits Massive Results and she is a millennial blogger curating inspired wisdom that guides people to go deep and make a shift in their thoughts. She is passionate about journaling and loves to share wisdom and journaling tools that invoke deeper authenticity and Personal transformation.

On her blog (https://getsethappy.com) she writes about Self-improvement, Personal growth and ways to become happier in your life.
Social Media Link @jaishreenenwani

2. Deepak Kumar | TechAdvises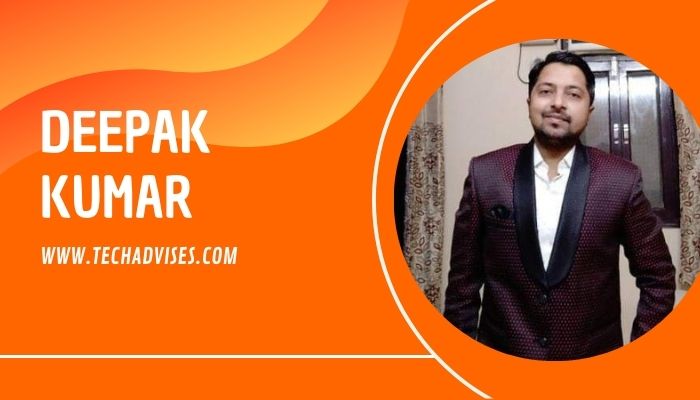 Deepak Kumar a Blogger from Delhi runs various blogs in different niches like Tech, Education, News Media etc. He also runs a Digital Marketing Agency in Delhi. 
Apart from this He runs an Institute, Achievers Hub Institute and has been teaching students up to 12th class and above since 2011.
He started his first blog in 2013 and his Professional blog in 2016 ( Tech niche) After that he has done various experiments in Blogging and online money-making source streams. 
"I believe if done consistently l, Blogging can transform your life, not just financially, it can also help you to establish yourself as a brand." - said Deepak
3. Ashish Kumar | postoast.com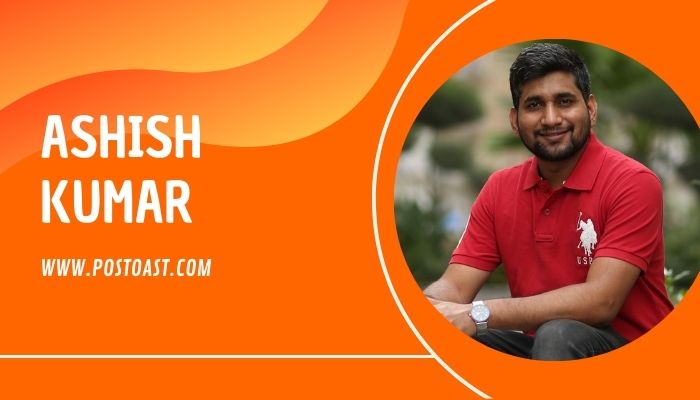 Name-Ashish Kumar
Website- postoast https://www.postoast.com/
Age- 33
Ashish Kumar is a successful entrepreneur and the founder of Postoast Media. He was born and raised in Hazaribag, Jharkhand, and currently resides in Delhi. Ashish comes from a middle-class family, and his father is a businessman.
After completing his graduation in Engineering in 2012, Ashish started exploring new media and was intrigued by the potential of social media platforms. He created his first Facebook page and earned Rs 1500, which was a turning point in his life. This experience inspired him to pursue his passion and led him to create his own social media community known as 'Postoast' in 2016.
Postoast is a highly successful media platform that provides engaging and informative content to millions of people worldwide. Under Ashish's leadership, Postoast has become one of the fastest-growing media companies in India. The platform covers a wide range of topics, including news, entertainment, lifestyle, health, and technology.
4. Gaurav Tiwari | gauravtiwari.org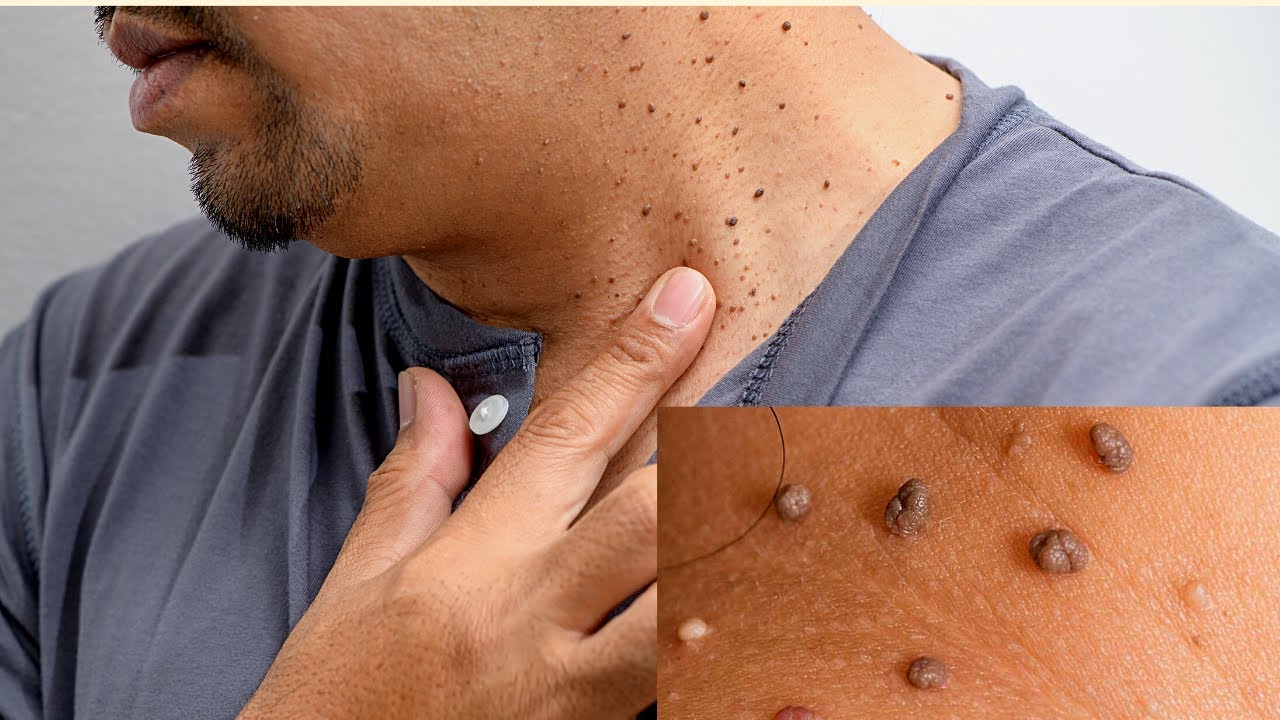 Name- Gaurav Tiwari 
Website- https://gauravtiwari.org
Age- 29
$22k $7k-$10k from the blog
Gaurav Tiwari is a Delhi-based content marketer, WordPress developer & designer creating performance-driven websites, rankable content and sales-worthy marketing plans for his clients. Currently, he is serving as the team lead and CEO of Gatilab – an indie marketing agency focused on conversion and quality.
Gaurav started blogging in 2008 and is one of the earliest bloggers in India. Over the last 14 years, Gaurav has written thousands of articles on Tech, Education, Business, Blogging and Marketing. On his blog, he teaches students, bloggers, marketers and budding entrepreneurs on how to build, grow and excel in their respective fields.
In addition to that, he regularly develops WordPress plugins and themes for his clients and the general masses.
5. Rahul & Nishtha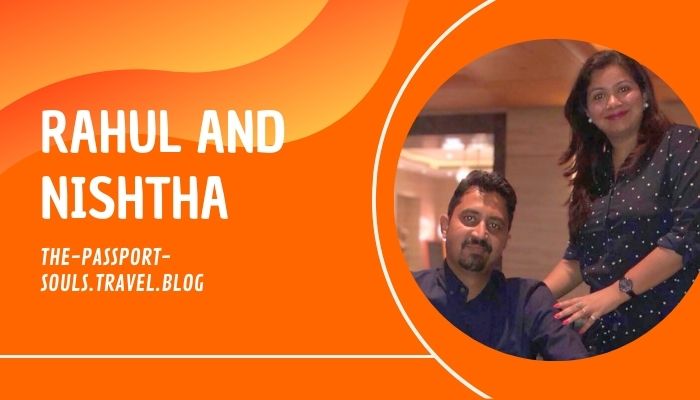 Name- Inside Out with Rahul Yuvi
Website- https://the-passport-souls.travel.blog/
Age- 37-33
Meet Rahul & Nishtha, the new-age blogger Couple whose popularity is solely based on their Straight from the Heart Content.
While Rahul is a Civil Engineer & Nishtha is a Teacher but they have made sure through their writings that their passion for blogging goes hand in hand with their respective professional commitments. The fact that they have already published 250 + quality articles so far, with all SEO elements in place, certifies this vision of theirs.
They write on a number of niches that form an intrinsic part of everyone's day-to-day life. Be it their entertaining posts on Travel & Food or the informative posts on Business, Education & Parenting or the raw & rustic experience based Spiritual Posts, their Loyal readers have just loved their work so much that this couple of blogger & their Blog has been featured on various reputed platforms since 2018.
Their funda to connect with their readers is simple - Be real & simple in their stories & in their life. No lies, no exaggeration, just honest emotions penned beautifully in the form of their blog posts.
Explore more about this couple by googling "Inside Out with Rahul Yuvi"  
We are sure,  you will fall in love with this Couple's writings instantly like we did.

6. Preeti Tiwari Delhiblogger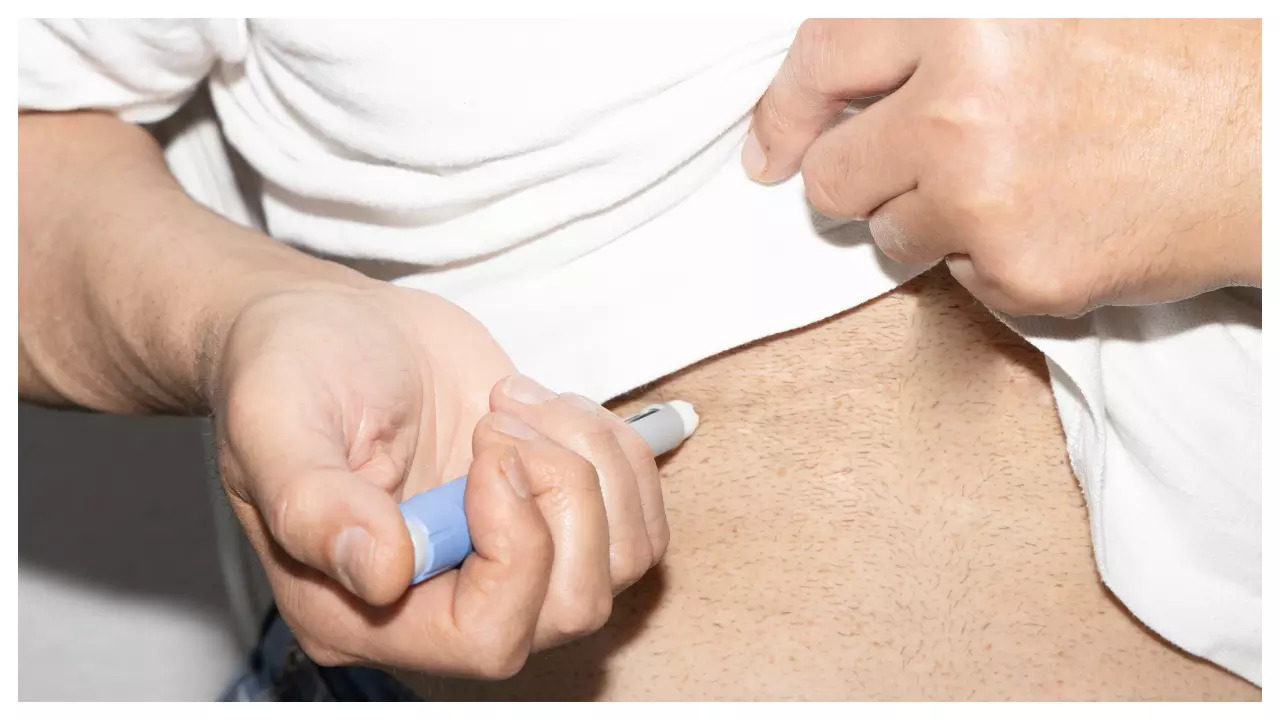 Name- Preeti Tiwari
Website- Delhiblogger https://www.delhiblogger.com
Age- 37-33
Preeti Tiwari is a lifestyle and parenting blogger based in New Delhi. She was born and brought up in Khandwa m.p., completed her graduation in science and had teaching experience of 2 years. She started her blog after having 2 kids just to share her life and parenting experiences with everyone. 
Also Read- 100+ Top Most Popular Bloggers In Delhi (Daily Updated) 2023
Insights into their journey
Each of these top Delhi bloggers has a unique story behind their success. They started with a passion for their respective niches, honed their writing skills, and built a strong online presence. Consistency, dedication, and a genuine connection with their audience played an important role in their journey.
Success factors and strategies
The success of these Delhi-based bloggers can be attributed to several factors. They consistently provide high-quality content that resonates with their target audience. Their ability to adapt to changing trends, leverage social media platforms, collaborate with brands, and engage with their followers has helped them build a strong online presence.
Interesting content and unique style
These top Delhi bloggers' ability to create engaging content is a common feature. They infuse their unique personalities and styles into their writing, making it relatable and engaging for readers. Their ability to tell stories, attention to detail and creative approach make them stand out from the crowded blogosphere.
Monetization and revenue
Blogging has evolved from a hobby to a lucrative profession, and these Delhi-based bloggers have successfully monetized their platforms. They make money through various channels, including sponsored content, brand partnerships, affiliate marketing, and advertising. Their dedication and professionalism have allowed them to earn substantial revenue.
Influence and impact
The influence of these top Delhi bloggers goes beyond their online presence. They have become trusted voices in their niches, influencing purchasing decisions, travel choices, lifestyle preferences, and more. Their impact on the lives of their followers is evident in the engagement, feedback and loyal support they receive.
The challenges of bloggers in Delhi
Although Delhi bloggers have achieved considerable success, their journey has not been without challenges. Competition in the blogging industry, creating consistent content, managing time and resources, and dealing with criticism and negative feedback are some obstacles they have overcome with flying colors.
The future of blogging in Delhi
As the digital landscape continues to evolve, the future of blogging in Delhi looks promising. With technological advancements, changing consumer behavior, and the emergence of new platforms, bloggers in Delhi will need to adapt and innovate to stay relevant. The city's vibrant culture, diverse experiences, and growing demand for authentic voices ensure that blogging in Delhi will continue to flourish.
Conclusion
The six most popular Delhi bloggers in 2023 have not only solidified their online presence, but also left a lasting impression on their audience. Their unique style, perspectives, and captivating content have made them influential figures in Delhi's blogging scene. Through their dedication, passion and hard work, they have achieved remarkable success and continue to inspire aspiring bloggers.
FAQ (Frequently Asked Questions)
1. How long does becoming a successful blogger in Delhi take?
Becoming a successful blogger in Delhi takes time, commitment and perseverance. Although there is no set timeline, gaining a consistent following and building a strong online presence generally takes a few months to a few years.
2. Can anyone start a blog and become popular in Delhi?
Yes, anyone can start a blog and has the opportunity to become popular in Delhi. However, to stand out in the competitive blog landscape, you need unique content, engaging writing style, constant engagement and a genuine connection with your audience.
3. How do Delhi bloggers make money from their blogs?
Delhi bloggers monetize their blogs through various channels like sponsored content, brand partnerships, affiliate marketing, advertising, and even creating their products or services related to their niche.
4. Are these Delhi bloggers only popular in Delhi or have a broader reach?
While these bloggers are based in Delhi and have a significant following in the city, many have a broader reach. Their blogs and social media platforms attract readers and followers from across the country and even internationally.
5. What advice do these top Delhi bloggers have for aspiring bloggers?
The top Delhi bloggers emphasize the importance of finding your niche, staying authentic, creating quality content, and engaging with your audience. They encourage aspiring bloggers to be patient, consistent, and passionate about their chosen topics and to focus on building a strong connection with their readers.