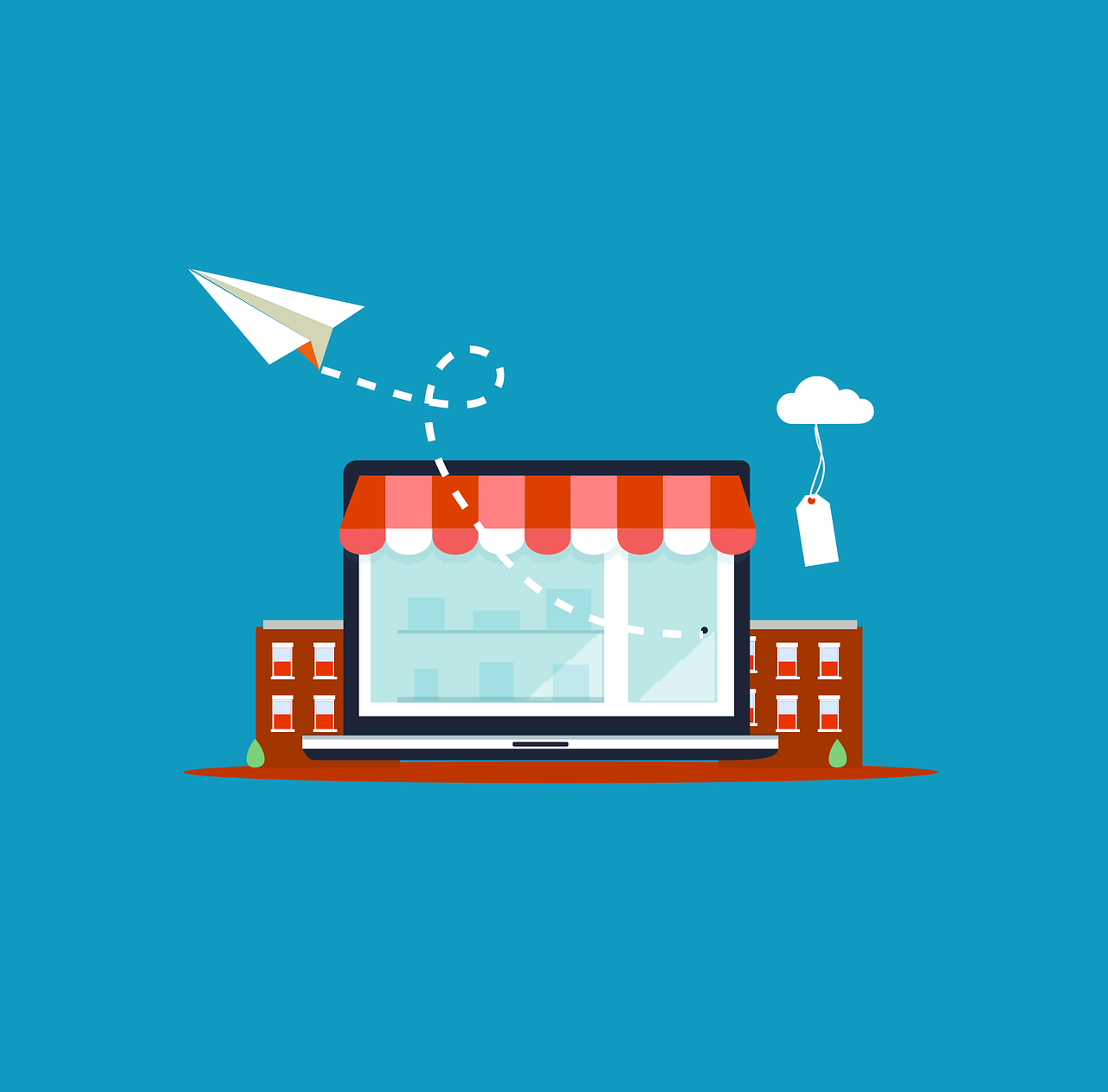 Proven Ways to Increase Website Traffic For Making More Sales in 2023
Looking to boost your website traffic and increase your sales? Check out our blog post for proven strategies to drive more visitors to your site, from optimizing your SEO to creating engaging content and leveraging social media. Start seeing results and growing your online business today.

In the present-day world, most businesses run online. So, if you have just stepped into the world of online business then know that achieving success in online business is not as easy as it may sound.  The key to making good money online is to generate traffic to your website, which again calls for proper online marketing. Of course, not all people visiting your site will buy your products or services. 
Maybe, one out of four visitors will be your potential customer; therefore, in order to achieve success your aim should be:
To convert random visitors into customers.
To reach your business to the right kind of people.
Adopt the right marketing techniques.
There are some effective ways adopted by online business gurus to make large sums of money on the internet. We will be discussing some techniques to increase website traffic and generate sales and conversions for your business.
Proven Ways to Increase Website Traffic For Making More Sales in 2023


1. Article Marketing:
One of the most effective ways of increasing website traffic is through 'Article Marketing'. It is considered to be a great way as one article that probably takes you few minutes to write is capable of attracting a large number of visitors to your web page. 
That is not it; good article content can also turn these normal visitors into loyal customers. Therefore, it is always advisable to put up quality content that has proper information about the product/service that you sell, so that your potential buyers have a better idea of what they are paying for. 
Doing so arouses a sense of trust and reliability in you among your customers, which in turn makes them get back to you for future purchases.
2. Google AdWords:
Another technique that is worth mentioning is Google AdWords. This is a kind of PPC or pay-per-click marketing that top online advertisers are using in various niches today. Google AdWords is known to be one of the best solutions for increasing traffic to your website in a very short span of time. 
All you need to do is to have a thorough knowledge about Google AdWords and how to make use of them or else they might work against your goal.
3. Invite a guest speaker:
Inviting a guest speaker to your site can also be a very good option to promote your website traffic. Invite someone who is fairly famous and is related to your field to chat with your readers. 
Yes, not everyone will like the idea of chatting; so in case they don't then request them to write something about your site that you can put up on your web page. Your customers definitely want to read about what the experts have to say about your website.
A good review from an expert is sure to attract a significant amount of traffic to your web page.
4. Basic SEO Tactics:
Whether you're a web developer or an internet entrepreneur, you need to know the basics of search engine optimization. You can optimize your website in two ways: by paid listings and by natural enhancements. Natural or organic SEO tactics simply mean that you take into account all the elements of your website, and work your way towards high search engine rankings.
5. Focus on keywords:
Remember that search engine crawlers recognize the text included in the website alone. This is why it is important for you not to underestimate the power of well-written articles within the website. Your first step should be to research keyword popularity. 
Once you've spotted the most popular keywords online, you can then use these keywords in the actual text of your web pages. Using tools such as Semrush can help you to grow your business organically.
6. Keyword density:
According to studies, search engine crawlers recognize text and nothing else. Whether it's included in your domain name or the text that's published in your web pages, as a website developer, you need to be aware of the importance of keyword-rich web page text. A high-quality article that includes significant keywords will rank higher compared to an article that has no significant keywords in it.
Make sure, though, that you consider your human readers when you write or buy articles online. It's easy to succumb to cheap, black hat SEO tactics when you're competing against thousands of websites that contain the same subject matter. However, black hat SEO websites live short lives in any search engines online.
Remember, although they're primarily programs, these search engines are still administered by human hands, and humans like me and you value good and informative articles that make sense. 
Who needs a text that's plainly garbage anyway? If you put garbage text on your website, you're bound to be banned from popular search engines online.
7. Give your audience free content:
Content is there for a reason, they are there to be read by your viewers. It is important to make sure that your web content is fulfilling to the eyes of every consumer. Some consumers like it direct to the points, while others like to read very descriptive analyses and reviews regarding your products. 
Finding a way to cater to each type of customer will certainly set aside your company's website from those that are hardly being visited by online surfers.
8. Web 2.0 & Social Bookmarking:
Web 2.0 is the hottest thing on the web right now in terms of improving search engine optimization (SEO) and website traffic. 
Sites like Squidoo and Hubpages are PR6 plus ranked sites which along with a suite of tools for creating your own "hub" or lens" can provide you with quality backlinks, a high volume of visitors, and a great method of increasing your individual website's search engine ranking. Web 2.0 sites are extremely Search Engine friendly.
Start your own blog using hosting such as Hostinger, HostGator, or InterServer. They are really some great names in the industry. Activate Hostinger coupon code and HostGator coupon code to get some amazing deals.
Social Bookmarking sites are also Web 2.0 sites, but they carry the additional aspect of being able to auto-update rapidly and are very Search Engine friendly. 
Most of the top Social Bookmarking sites are PR5 or higher and carry a lot of linking power. Social Bookmarking can help your websites create quality backlinks and also provide much-needed traffic.
9. Add a forum or discussion board to your site:
Starting a forum is the best thing you can do for your site. You provide a place for people with the same interests to interact with others and express themselves. The more registered users you get, the more your forum will grow, and the more pages your website will get without you doing anything!
Your visitors will come back to your site several times a day. Later, you can even nominate someone as moderator since people like responsibilities. Wow, you just get your site running on autopilot while others maintain it for you.
10. Social Media:
Wondering how social media websites help you in increasing the traffic to your website?
First of all, if you have a page/profile of your business here, you get to interact with people as well. And these people are your potential customers. You must have heard that word spreads like wildfire on these platforms. Something new and interesting hits the web and soon the whole crowd is talking about it. 
This is the power of things going viral and this is what you should be considering. Think new offers, think product information, think positive reviews and think all of them being shared on a platform that is spread across billions of users. Just spread the good word and watch your website traffic increase by leaps and bounds.
And then there are your current visitors whom you need to engage so that they continue to visit again and again. To increase website traffic is just one thing; you need to maintain your existing levels too! And, social media platforms are a great way to make that happen. 
Just keep your visitors interested and keep them coming to your website. This also happens to be a great customer support strategy, helping you to deal with their problems first hand and in an expedited manner.
11. Podcasting: 
This is a fantastic way to reach out to a specific audience and share your valuable knowledge and expertise with people from several continents. All you need to do is record audio, find a host that fits your needs and upload the content. 
If you want to be featured on iTunes and reach high-paying clients who are often annoyed by traditional mass media, podcasting is an excellent marketing weapon.
12. YouTube marketing and Blog commenting:
Create a YouTube account to set video advertising and marketing. Make sure that your video contains targeting keywords. Do not forget to give a link to the web and blog. You can see the increase in your visitors within a week. This is an easy way to get more and more visitors to your web or blogs.
Do blog commenting is also an effective way to improve traffic. You have to give and publish beneficial and awesome comments in many different blogs that are available on the internet. No matter the content of the blog, you have to comment and get as much as possible. 
Do not use manual methods to do this way. Use easy and simple software that will give an automatic system to help you post thousands of fascinating comments in a day. 
Make sure that your comment will be informative and interesting so that people will click your website link after reading your comment. You will get website visitors automatically and increases traffic.
Conclusion:
So, to conclude, go ahead try out the marketing tips discussed here in this article and enjoy the positive impact that your business is going to experience by seeing an increase in website traffic.