 Discover the top Adsense alternatives to monetize your blog and earn money from your content. Read this post to start earning money from your blog today with these essential tips and tools!

Blogging is now more than a hobby thing. Many Bloggers are making a very good amount of money from their blogs. Google Adsense is one of the popular monetization methods but what if you don't have a Google Adsense account, your Google AdSense account got banned or they are not approving your Google Adsense even after multiple applications. Many lose hope because they think that Google Adsense is the only way to earn from your blog.
5 Ways Making Money Blogging Without Adsense That I Use in 2023
There are numerous ways by which you can earn a very good amount of money form your blog. In this post, we will talk about the best Google Adsense Alternatives and how to make money if you don't have Google Adsense

1. Sponsored Posts
This is by far one of the best ways to make a good amount of money. If you have a high authority blog, unique content and you post regularly then you can make some more money from Sponsored posts. Now if you are a newbie you must be wondering what a sponsored post is! Brands keep looking for blogs where they can promote their product or services.
For them, this is one of the best methods of Advertising as it is a long term advertisement ( they looks for blogs who can add a permanent sponsored post on their blog), cheaper than other modes of advertisement. They pay a very good amount of money for a single post. If you have a blog with DA 20 + then you can earn good enough. You just have to blog regularly and should work on increasing your traffic.
How to Get More sponsored post Offers
Keep your blog active with fresh content.
Work on increasing organic traffic of your blog. Everyone loves to get backlinks from a blog which has high organic traffic.
Create an Advertisement Page on your blog. Share your blog stats if possible. Also, share the type of advertisements that are available on your blog.
A high Domain Authority blog is paid much higher so keep working to increase your blog authority. Learn how to increase my domain authority
Join Facebook Groups made especially for paid posts and Guest post exchange.
Look for brands who do online marketing of their products or services. Find out their emails and pitch them personally. Write an awesome piece of the pitch. If not all few of them can collaborate.
2. Affiliate Marketing
The next method through which you can make money from your blog is Affiliate marketing. Affiliates are made by brands to promote their products or services. They will provide you the Affiliate links, you just have to promote them on your blog. The more traffic you have more the chances of conversion and sales increases. Brands want sales and it is up to you how you promote their content. If you are good in SEO then you can write a detailed review or something about their product or services.
Each Affiliate company has its own commission rate and payout method. Some brands pay very good commission rate. Top Indian Blogger Harsh Agarwal also make a very good amount of money from Affiliate marketing. You can promote their links, banners of different size and other materials. There are many affiliate programmes available in the market. Some of the top Affiliate programmes and networks are given below:--
Amazon Associates: Amazon is also a good affiliate network. Amazon has the widest range of products. you can promote the products which best suits your niche. A good review about a product can bring more traffic to your post. Work on its keywords, direct a good amount of trafffic. This will increase the chances of sales.
Grammarly Affiliates: Grammarly is another good affiliate programme. Grammarly helps you to write an error and plagiarism free content. It saves time so bloggers, influencers and publishers love to buy it. You can promote the Grammarly affiliate on your blog. Grammarly offers you free 25$ as a sign up bonus. Isn't that cool?
Share a Sale Affiliate Network: Here you can find some of the top affiliate merchants. Register on this website as a publisher and start promoting brands. You can also promote special deals and offers. The best thing about ShareASale is that everything is systematic and smooth. You can find Affiliates of various niche in one single place.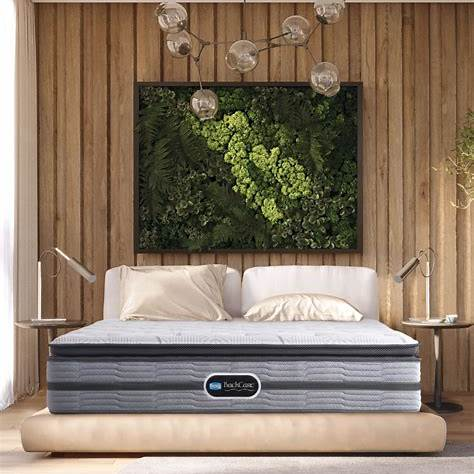 3. Selling Ebooks on your Blog
If you have a good knowledge of a particular subject or domain then you can write detailed, well-researched e-books. If you are a teacher and has an educational blog then you can make academic ebooks, QnA ebooks, etc. You can also sell notes in the form of e-books. Your e-book should be worth buying and it should be rich with information. Only then people are going to buy it. 
If you are an SEO expert then you can create ebooks on SEO guides and tutorials. there are a lot of professional SEO experts who are earning a good Mount of money by selling ebooks. If you are health influencer then you can write ebooks on health. You can share exercises plan and other things.
4. Selling Guest posts
Selling Guest posts can bring you more money if your blog has high authority and you have a good network of bloggers. There are various groups on Facebook in which people looking for blogs that accept paid posts. You can do few guest posts on your blog and can earn money from it. In most cases, the guest posts are provided by them but sometimes you may need to write it on your own. You can charge a good amount if your blog has good DA PA traffic and other things.
Checkout: Blogs accepting Guest Posts [Updated 2021]

Suppose if you have 25 DA and daily traffic of 30-400 you can charge around 25-35$ or more easily for one single post. You have to provide a do-follow backlink to them. If you have a good network of bloggers then, on you can sell Guest post on other blogs in niches like Tech, Education, health, home decor etc. You can make an excel sheet, add site URL, metrics, and price in that excel sheet. Share that excel sheet with all the clients. This way you can make double income, one from your own blog and another from other people's blogs.
5. Flipping Blogs
This method needs analysis and smart work. You can create blogs with a good domain name, write 30-50 high quality, in-depth articles. Spend some money on its SEO, rank it on Google and then Flip it for a good price. If you are smart then you can earn a very good amount of money by flipping blogs. A lot of professional bloggers do that and this acts as their additional source of income. Now you must be wondering how will you find the right client who will buy your website or blog. There are many websites where you can flip your blogs.
There are many Facebook groups where you will find good clients. Networking is the key to success in Blogging. Try to join as many Facebook Blogging groups as you can. Not just Indian Blogging Groups, join blogging groups of other countries too. Some good Blogging Groups that you can join are Hellbound Bloggers, Passionate Bloggers and SEO experts.
Final Words
So, these were some of the best ways to earn from blogging if you don't have a Google Adsense Account or your Google Adsense is not getting approved. These methods have already been tested and have brought up superb results for many bloggers.
---