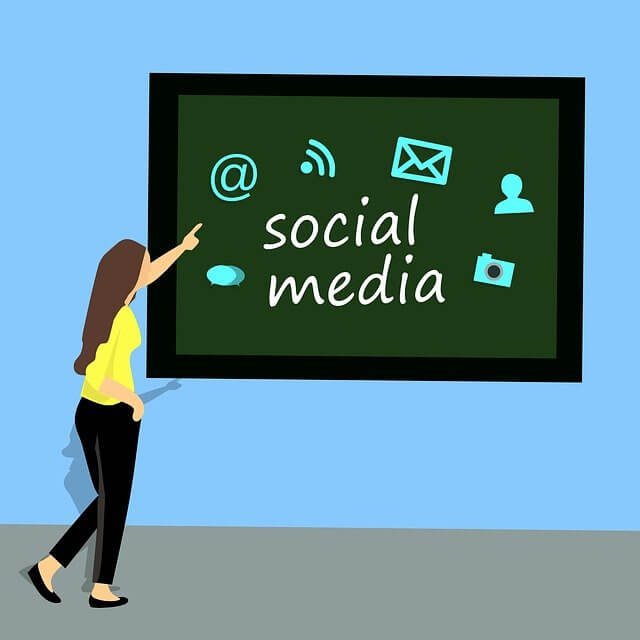 9 Simple Ways Video Marketing Can Help Grow Your Business In 2023
Discover the power of video marketing for your business with these 9 simple strategies. Learn how videos can boost your online presence, engage your audience, and drive conversions. Read our blog now and start leveraging the benefits of video marketing to grow your business today!
It would help if you had the time, talent, and resources to make excellent video content. As per the video marketing statistics, video content has more reach than any other blog post. Video production is not an easy job. You have to lose the time and hard work to create an awesome business video to promote the brand and its products.
Video marketing is the future of marketing, and if anyone tells you a difference, they are misinformed or hate being in front or back of a camera. According to recent studies, 60% of viewers enjoy video content rather than other content.
The content of the promotional video has far more reach than anything else. The audience loves to watch videos and find them relatable. Promotion through video content makes your business popular. You can actually promote your business in detail through videos. In this article, you will get excellent tips on using video marketing to promote your business's products. 
1. Video Thumbnail Optimization
It is the first thing that an audience watches before they watch the actual video. If you create a thumbnail with a smiling human, then the audience finds the video accurate. The picture where the person is making eye contact with the audience or showing action with the video title makes it relatable. A good thumbnail promotes the video in its way.
Thereby, it creates an interest in the minds of the viewers. When you have a video thumbnail with a smiling face, then the number of videos plays also increases.
2. Video Campaign on social media
You can offer a giveaway or run a campaign on social media to fetch more customers to your websites. People love something for free, and when you provide the same, then they follow your brand. It is a great way to connect with your new customers or followers.
You should feel motivated to organize this campaign where you can be a part of the new audiences. Set specific instructions or rules to follow so that they can follow them and win the giveaway. It helps you get some new loyal followers.
3. Add Share Button to The Player
Videos are not for entertainment, but it is also for brand awareness. If you want people to share the video and be a part of brand awareness, you must add this share button. It helps the viewers to share the video if they genuinely like it. Hence, it helps to transfer the message from one person to another.  
4. Ask to Share the Video
When you shoot a video, please ask the viewers to share the video. There is no shame to ask for sharing the video. After all, many people watch the video and do not know how to share it with friends and family. So, if you guide them through the video itself on sharing, they can follow it and share the video without any guilt. 
5. Email Marketing Strategy
When sending emails to your potential customers as part of an email marketing strategy, do not forget to attach the video and write in Subject VIDEO. Most likely, 90% of people will open the email and watch the video. People do not have time to read long letters and notes. Hence, a 2-minute video is much exciting and time-saving. 
6. Paid Promotion of Videos
Organic promotion of videos is acceptable and does well. But, in the business world, it takes time, and you have to focus on a bit of bit fast process of marketing strategy. The best way to do this choosing paid campaigns for videos.
You can run an ad through video marketing where people will watch the video, redirecting to the company's product page. A little push with paid promotion is not bad. It gives your brand a little help in the marketing trick.
7. Play Video in Your Event
When you organize a workshop or take part in an event where you are a speaker, then people become bored of continuous lecture. When you play an exciting video at the workshop or event and break from constant talking, people show interest in the video and your business. It is a great idea to fetch new customers in an event. 
8. Pin You Video
When a promotional video is essential for your business, then just pin the video. It helps your audience to view the video at any time because it does not get lost and always remains at the top of the social media platform. An essential promotional video should reflect your business, brand, and products. 
9. Share In Different Communities Online
On Facebook, you will find different groups. There are other groups related to your business; you can be a member of these communities and share the videos. People will at least click if they find the video topic and thumbnail relatable.
You must not leave this opportunity and try this method as a video marketing option for business promotion. When you get a comment, please engage with other community members. It gives you the way to communicate and understand different aspects of video promotion through this video. 
Let's Understand
How Video Marketing Can Lead Your Business To Growth?
1. It Tells Your Brand Story Much Better
Believe it or not, video is not about selling your service; it is also about emotionally connecting with potential prospects. As they say, a picture's worth a thousand words, but the business world video is worth a million words.
2. You Can Create Video Sales Letter 
Suppose you want to sell any product or service or anything on your website. In that case, you can do much better if you start creating videos explaining your product's usage, benefits, and customer testimonials that have already bought your product and are happy with your product than just having a written text post about it.
Video can make you good money as when you add a video on your home page, and you will see that your conversation rates will shoot up at least by 80 %. Videos can also lead to direct sales almost double. At least 74 % of the users who watch an explainer buy the identical product from the same company in due time. While the text is an essential part of a website, videos are more appealing to the online audience these days.
Almost 79 % of people prefer watching a video about a product to reading about it in some post. At least 50 % of online users look for a video before visiting a store or thinking about using their money on the store.
3. Can Give a Consistent Engagement With Your Audience. 
When you are consistent with your video content online, you see a rise in your engagement percentage every day. But sometimes, people make the mistake of not posting regularly.
Yes, it is nice to create a video that you had to spend six months putting together, and it goes utterly viral over the internet. But that kind of strategy is suitable for an artist, not for a business or a company owner.
If you have a business and want to use video marketing rather than putting all your resources and time into one good video, try to make 50 videos where your online customers would enjoy watching the video. Then when they get engaged with your brand, you can make them your potential leads rather than having just one viral video.
Video marketing is getting bigger and bigger, and there is absolutely no way to stop it. So, it is better to leverage and get the most out of it before it is too late.
If you want to grow your business, start creating and investing in video content to attract more online audiences, then try to engage and delight them with your videos. The process of video marketing and video making can seem a bit intimidating at first.
Creating the Video for Your Business
After these tips, you have to know how to create an awesome video. There is a video editing tool named InVideo which you can use to edit video. First, you must have all the raw footage and edit, add that footage in the tool and start editing. Cut out the unwanted footage and keep the shots that you want.
Then, you can mute the portion of the video where you want to add music or voice-over. Add transition, filters, stickers to make the video enjoyable. 
Once the editing is complete, then watch the entire video before upload. If everything is good, then you can export the video in the desired format. Now, it's time to upload the video. Once you upload the video, remember to ask your followers, customers, or viewers to watch the video and like it, and share the video. It is a genuine request that you must make in video marketing.
Whether you are a small business owner or a big corporate house, you want to increase business sales. Video marketing is the best method to promote the business. No doubt, you will get a positive result in the business promotion. 
These are the main reasons your business would grow at a double speed if you start using video marketing correctly and continuously. But when you start using video marketing, make sure that Google knows that your content exists.
Therefore, to make sure that Google knows your video, you have to optimize your content. When you do that, your content gets recognized by Google and other search engines; therefore, when you get more traffic online, your SEO ranking in Google also increases. So, keep all the factors in mind while investing in video marketing and make your online presence brighter and more well-known amongst the audience