How to Start Making Money with Bluehost Affiliate Program
Bluehost Affiliate Program is also similar to other affiliate programs, in this we have to promote the hosting of Bluehost company through website, blog or YouTube etc. and if someone buys hosting through your referral link then you get commission for that sale. . The best thing about Affiliate Marketing is that the better work you do, the more your income will be.
For example, in Bluehost affiliate program, you get at least $65 for doing one hosting sale, so if you are able to sell 2 hosting in a month, then you get $130 easily.
If you do 10 hosting years in a month then you get $1650. This means that the more and better you work in Bluehost affiliate marketing, the better you get the chance to earn money.
How to Join Bluehost Affiliate Marketing?
1: First of all you go to Bluehost's official website www.bluehost.com and click on Affiliate option. Now the home page of Bluehost Affiliate Program will open in front of you. After this you have to click on the signup option.
2: Now a User Information form will open in front of you. Here you have to save Standard Information, Personal Information, Commission Payment Information.
3: Afterwards click on the option of Create My Account. After this your account will go in Approval Pending.
4: Once your account is approved, you have to login to the account by entering your User Name and Password. Here you get your Account Information and Ads Link, Banner Code.
5. You can now start promoting your referral link socially or in one of your post or in banner form. Once any user click that and purchase from your link, you get commission for that.
Comments (1)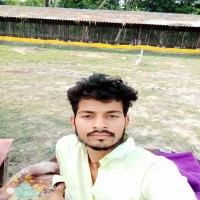 Selected
---