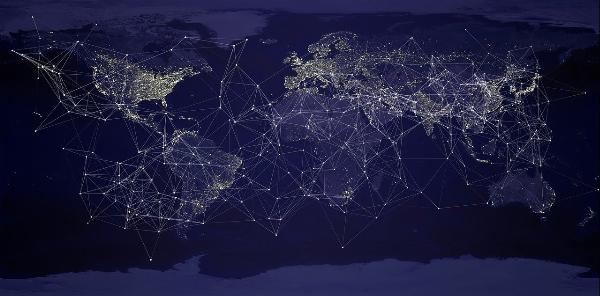 What is a CDN?
The full form of CDN is Content Delivery Network. It is a Distributed group of servers that helps to deliver the content available on the Internet fast. CDN helps in fast access or fast transfer of a lot of content including HTML pages, JavaScript files, images and videos available on the internet.
Now let us understand with example. Almost all bloggers use shared hosting to run a blog on WordPress platform where all our data and files are stored in one server and as we all know that in shared hosting a server is hosted by more than one user. It is shared by means that it is not only for you.
For example, if your blog is hosted on Host Gator and suppose that the data center of this company (where the hosting company is available) is in America, then whenever a user opens your blog, his request is first of all to the data center in America. will pass and after that data will be loaded in that user's browser, then in such a situation when a user is searching for any content on the internet from countries far away from America and is going to your blog through him, then he will have to wait a lot. Because his request will take time to go that far through the internet, due to which your user may have to wait for a long time.
And as I told that CDN is a distributed group of server which means it is available in different geographical region means that its data center is available in different places. If you use a CDN for your blog, then the data of your blog is copied to all the places (where the data center of the CDN provider is available) and when any user opens your blog, it is first of all. The request goes to the nearest data center of that user from where the data is provided to that user, so in such a situation, it takes very less time to load the data of your blog in that user's browser.