What is WooCommerce?
WooCommerce is a 100% free Ecommerce platform using which you can convert your WordPress website into an e-commerce website. This is a WordPress based software, which you get as a "WordPress Plugin", to use it, you must have a WordPress Based website.
You can download it absolutely free and it has been used more than 5+ million times to create ecommerce functionality in the website. To use it in WordPress, you have to go to "Add New Plugin" under "Plugins Option" of your website and install WooCommerce Plugin
Features of WooCommerce?
There are many reasons behind the popularity of WooCommerce, some of which are the following:
The first main reason for its popularity is that it is available for free and the platform on which it is used i.e. WordPress is also available absolutely free.
The second thing that makes it so popular is that it is open source. Open source means that any developer can add his code inside it and can create any kind of addon using its source code, all its source code and guidelines are available on its official website
The interface of WooCommerce is very user-friendly, you do not need any special skills to use it. Any non technical person can learn to use it with its guideline.
There are many third party extensions and plugins available in the market for WooCommerce, using which you can add many third party services to your website such as different types of payment gateways, social media apps, videos, audio etc.
If we talk about security, then its name comes first in this category as well as we all know that it is the project of "Automattic" company which has dealt with "Securi" company to secure it.
How to install WooCommerce in WordPress?
1: Installing WooCommerce in WordPress is very easy. For this, you go to the Plugins section of your WordPress, after that click on Add New Plugin.
2: After that the page of WordPress plugins will open in front of you, type the word "WooCommerce" in the search box made in it.
3: Click on the Install button next to WooCommerce and wait for it to be installed.
4: After installed, it will show you the option of Activate Plugin, clicking on which WooCommerce will be activated in your website.
Comments (2)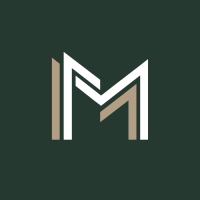 Selected
--- ---